Ontario Attractions
Looking for things to do in Ontario? Check out these Ontario attractions and events before you plan your next visit.
(page 2 of 2)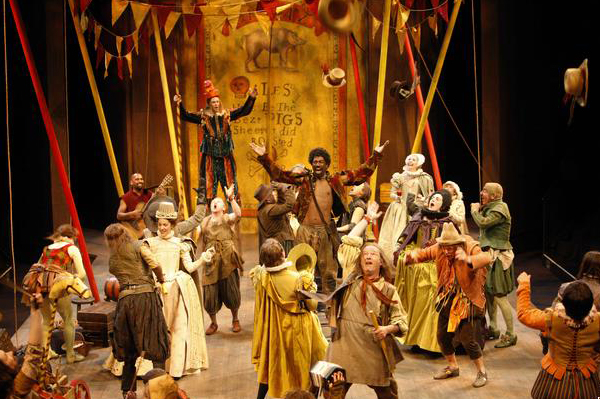 Stratford Shakespeare Festival
If you want drama, look no further than The Stratford Shakespeare Festival. This festival has become the gold standard of classical theatre in North America. The only performances you will find here are Shakespearean and classical plays that are considered thought-provoking and stimulating. This festival boasts some of Canada's best theatrical performers so, if you are looking for a thespian getaway, pack your bags and head to Stratford.
Kensington Market
For a laid-back vibe, vintage clothes, independent designers, and retro furniture head down to the Kensington Market in Toronto. Located just west of downtown, the Kensington Market is a great little getaway where you can find shops, restaurants, and bars, or just walk the streets and take in the sights.
Wasaga Beach
Wasaga Beach is located at the southern end of the Georgian Bay, about two hours north of Toronto, and is a popular getaway. Whether you want to beat the heat and get away from the city this summer, or plan a fall or winter escape, Wasaga Beach has it all from golf, to shops and bars, horseback riding, and even a drive-in theater.
The Royal Botanical Garden
The Royal Botanical Garden in Burlington is the perfect plant and flower aficionado escape. If horticulture is your passion, then you will definitely want to check out the collection of plants growing here! With different events each month and the Rainforest Adventure running until Thanksgiving, this is a great place to spend the afternoon. While you are there, grab a bite to eat at the cafe or at one of the tea houses.
Art Gallery of Ontario (Musée des beaux-arts de l'Ontario)
The Art Gallery of Ontario is the 10th largest art museum in North America and has a collection of more than 79,000 works. For any art lover, this is must see museum. With the 2008 expansion designed by Canadian architectural genius, Frank Gehry, the outside is just as astonishing as the collection it houses. The museum includes a Canadian collection and a European masterpiece collection with works by Monet and Picasso, as well as an extensive contemporary collection. This is a place you don't want to miss!
The Toronto International Film Festival
If Sundance, Cannes and indie flicks are the only reason you even see movies anymore then you definitely do not want to miss the Toronto International Film Festival. With more than 300 films and celebrities around every corner, this is a film buff's fantasy. Make sure to get your tickets and see which movies will make headlines this year!
Algonquin Provincial Park
For the ultimate outdoor getaway, head to the Algonquin Provincial Park where you can really get back to nature. With hikes for every skill level, wilderness around every corner, and camping and canoeing, this is a great escape for anyone wanting to ditch their Blackberry, work stress and disappear for the weekend.
National Gallery of Canada
Founded in 1880, the National Gallery of Canada in Ottawa is the largest visual arts museum in the country. With the best contemporary art collection in Canada and many other exceptional collections including photography and an international art collection, the NGA excels in bringing some of the finest works and contemporary artists to the museum. Constantly striving to keep the permanent collection new, the works are on rotation to ensure that every visit will be unique.
More things to do in Canada