Ontario Hotels & Resorts
If you're planning a visit to Ontario, you'll probably need a place to stay! Check out this list of our favorite, and some of the best, places to stay in while visiting Ontario.
(page 2 of 2)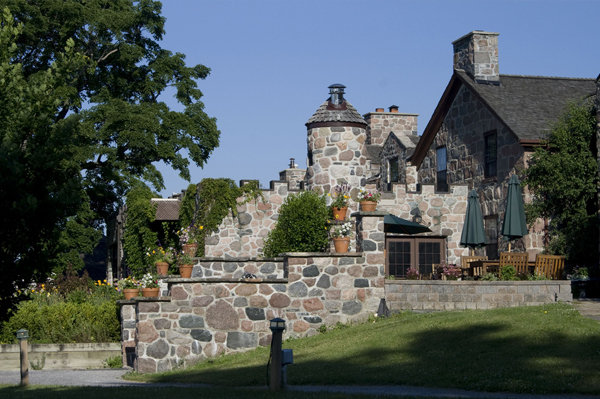 Ste. Anne's Country Inn & Spa
For the greatest spa experience in Ontario, head to Grafton, a two-hour drive from Toronto, and stay at the Ste. Anne's Country Inn and Spa. This four-diamond rated Inn is the ultimate spa escape -- perfect for a weekend with the girls or for a getaway with the one you love. Although pricey, you are guaranteed to leave feeling relaxed and refreshed after enjoying the spa treatments and delicious meals. With more than 22,000 guests a year, there is definitely a reason to check out this place for yourself.
Albert at Bay Suite Hotel, Ottawa
When staying in the nation's capital, the Albert at Bay Suite Hotel is in the perfect spot for you to enjoy the city. Located right by the bay and offering every amenity you could possibly need, this hotel has it all. The hotel is perfect for both personal and business travel since it is close to many restaurants and attractions. The hotel is especially great for guests who are planning to spend at least a few days in the city because the rooms are large and come with kitchens.
Bed & Breakfasts, Niagara Falls
Niagara Falls is considered to be the honeymoon capital of the world, so if you are there and want to stay somewhere more cozy, try a Bed & Breakfast. For a more intimate stay with home-cooked breakfasts, a B&B is perfect, there are also many to choose from in Niagara Falls -- from historic Victorian homes to traditional homes -- there will be something up your alley. Make your stay more memorable and try out one of the many B&Bs.
Algonquin
When planning a camping trip to Algonquin, you have the choice of camping in campsites that are advanced or more family-friendly. The most difficult camping is in the interior of the park because you have to hike a rugged trail or canoe to get to the campsite, which is perfect for campers looking for solitude. For families, the best camping is along the highway where there are museums, swimming, and hiking trails perfect for beginners.
Thunder Bay
The Scandinavian designed Valhalla Inn at Thunder Bay is a relaxing destination when visiting Thunder Bay. During the summer you can spend your day golfing or sailing and, in the winter, there is snowshoeing and snowmobiling. The Inn also offers a spa where you can spend the end of your day relaxing with a massage, either at the spa or in your room, or you could get a manicure down by the pool. So, for a relaxing retreat after spending the day seeing the sights around Thunder Bay, the Valhalla Inn is the perfect retreat.
More things to do in Canada