Worth The Money Or A Waste?
Did your New Year's resolutions include joining a gym this year? As with most resolutions we're sure you had the best intentions... however read on to find out the skinny on the costs of gym memberships and why you may be wasting your money.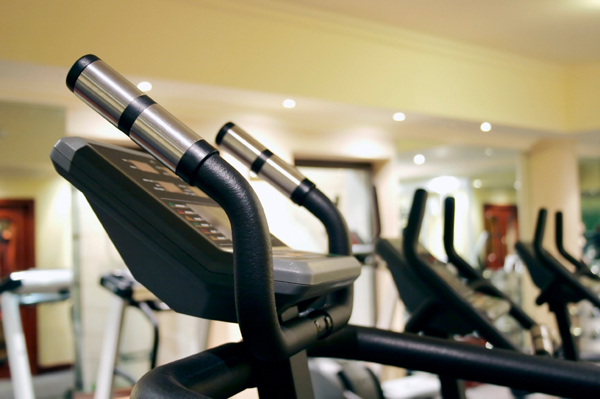 What your gym won't tell you is that it counts on 35 percent of people who joined in January dropping out by April. What's more, according to the International Health, Racquet and Sportsclub Association, 42 percent of members go to the gym fewer than 50 days per year!
The True Cost of Membership
The average membership runs around $40 per month for a basic gym membership, or $1.32 per day. If you go 50 days per year, you spend $480 per year and basically donate $414 of that to the gym.
That scenario doesn't even take into account "initiation fees" that can cost over $100, amenities like childcare, towel service, and consultations, or extra classes such as yoga and pilates that are often not covered in the basic membership. A few of these extras can increase your monthly fee dramatically.
Fitness clubs know that many people will drop out and almost half of their members rarely go. This is why you typically have to sign a one- or two-year contract, locking you into payments that are automatically withdrawn from your bank account. Just think about what you could do with an extra $480+ per year. These funds could help you become more fiscally fit, helping you start a precautionary emergency fund or supplementing a high yield savings account.
But What About Fitness?!
Joining a gym is setting the intention to improve your health, and that is a worthy goal. But since we've already seen that many of us rarely (or never) use our gym membership, we have lots of money-saving alternatives for you!
Exercising is as simple as moving your body. You don't need cardio theaters or fancy treadmills to do that. Just move!
Here are some great ways to start working out sans the gym:
Walk, run, or bicycle around the block.
Use your own body weight for resistance training. Sit-ups, crunches, lunges, and squats will make you sweat and require zero equipment. Want to make it a little tougher? Try tricep dips using a chair.
Go for a swim at a neighborhood pool.
If you don't already have fitness equipment at home, you can buy a gently used treadmill and a set of weights from Craigslist at about half the cost of a year of gym fees. Crave high-intensity cardio? Get a jump rope for $5 to $10. You'll torch 500 calories in 30 minutes of jumping rope.
Check out workout DVDs from your local library or Netflix. Try something new with yoga, Pilates, ballroom dancing, ballet, and kickboxing DVDs.
Search online for workouts you can download to your iPod. There are affordable subscription sites that offer streaming videos you can access from your home or office, or while traveling.
Need some social interaction? Try the following activities:
Venture to your neighborhood basketball court after work.
Walk or jog with a buddy or your dog on a nearby trail.
Check out fitness classes at your local community center, which often run about $10 per month.
Take a fitness class through a community college.
Search online for yoga studios that offer free yoga-in-the-park, donation classes, or work-for-trade options.
Try several activities -- meet a friend for a run on Monday, jump rope on Tuesday, take a yoga class in the park on Wednesday. That's the great thing about ditching the gym: You can change up your routine, mixing workout environments and enjoying active time with friends, all while saving you hard earned cash.
---
The opinions expressed in this article are of the author and the author alone. They do not reflect the opinions of SheKnows, LLC or any of its affiliates and they have not been reviewed by an expert in a related field or any member of the SheKnows editorial staff for accuracy, balance or objectivity. Content and other information presented on the Site are not a substitute for professional advice, counseling, diagnosis, or treatment. Never delay or disregard seeking professional medical or mental health advice from your physician or other qualified health provider because of something you have read on SheKnows. SheKnows does not endorse any specific product, service or treatment.