Love Is In The Air
Love conquers all, even a bad economy. While you're scrimping and saving to afford a once-in-a-lifetime honeymoon or special vacation, use the downtime to scope out 10 of the planet's most romantic destinations -- so when you're good to go, you'll know where to go to make memories that last a lifetime!
(page 9 of 10)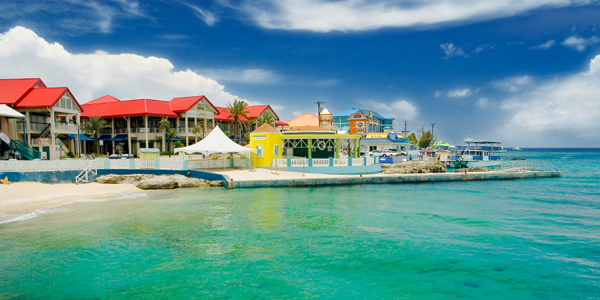 9. Caribbean Isles
The Caribbean is a princess who owns a necklace of islands, and each is a jewel that glitters with romance. Antigua, Jamaica, Bahamas, St. Lucia, the Virgin Islands and the Caymans are only a few of the many beautiful islands offering something for everyone! Choose an English, French, Dutch or Spanish ambience, and find a busy, fast-paced atmosphere, intimate seclusion or something in between. Sailing, gambling, scuba, big-name entertainment, clothing-optional beaches, sting ray encounters and dolphin swims are some of the many entertaining choices on the menu, depending on the lovers' fancy and the island selected. Each island has its own particular personality, culture and flavor, but all enchant with quaint pastel houses, palm trees, flowers, beaches, seashells, and sunsets.
Next...A canadian city with a captivating European flair...