Love Is In The Air
Love conquers all, even a bad economy. While you're scrimping and saving to afford a once-in-a-lifetime honeymoon or special vacation, use the downtime to scope out 10 of the planet's most romantic destinations -- so when you're good to go, you'll know where to go to make memories that last a lifetime!
(page 6 of 10)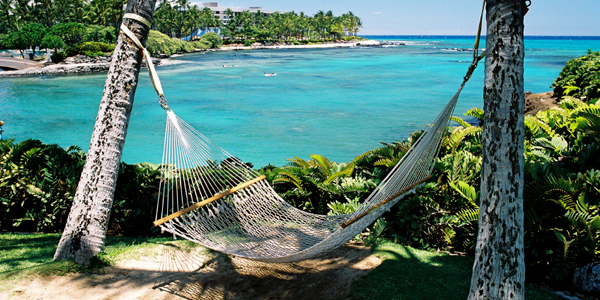 6. Hawaii
When it comes to romantic ambience, Hawaii -- with its cluster of magical islands -- presents a menu of choices. Each island has its own particular personality and charm, yet they all offer miles of beautiful beaches, sailing, surfing, diving, flowers, sunsets and Polynesian culture. Hawaii, "the Big Island," warms the hearts of lovers with its active Kilauea volcano and black sand beaches. Kuai, "The Garden Isle," has lush green valleys and the unspoiled Na Pali coastline. Maui, "The Valley Isle," is best known for its beaches and whale watching.  Molokai, "The Friendly Island," lets lovers escape from the busy world to long, empty, quiet, sandy beaches or lush golf courses. Lanai, "The Private Island," offers only two (extremely expensive) luxury hotels, guaranteeing seclusion and solitude. Oahu, "The Gathering Place," is the busiest and most populated of the islands, but still offers all the ingredients for a romantic getaway.
Next...Red rock country...