Tourism With A Twist
A vacation doesn't fit the budget this year? Consider a staycation! The excitement and adventure of a vacation can be just as wonderful close to home.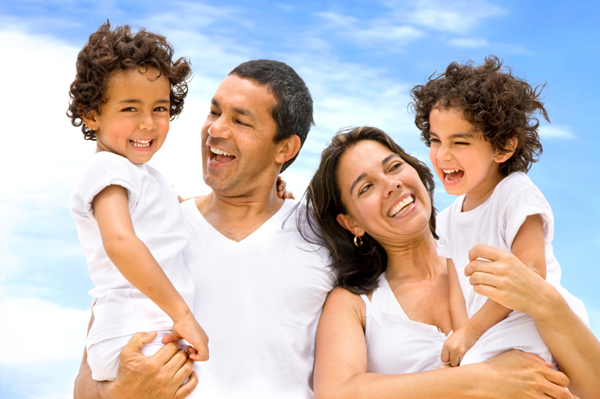 Bummed out over the bad economy?  Make the best of it by turning your vacation into a "staycation!"
What a staycation is…
A vacation where an individual or family relaxes at home or takes day trips to area attractions.
What a staycation is NOT…
A vacation where an individual or family stay home and do chores, finish projects and sits around watching TV.  Just staying home and doing nothing special would be…boring!
Advantages of a staycation
A staycation saves on the major expenses of airfare and lodging required by many vacations.  It also reduces expenses on gas and meals.  Staycations can be planned to fit any budget.
Staycations-Different things to different people
We've come to think of vacations as the time when we step away from our day-to-day life and experience the adventure of new places and new faces.  The main point of a staycation is to relax, enjoy our family, and have fun at home in a way that best fits our personal financial situation.  This means different things to different people.  For one person, it might mean seven straight days of splashing around the community pool.  To someone else, it might mean visiting all the local art galleries.  Here's my idea of a staycation. 
PLAN it just like any other vacation!
It's interesting how people know so little about the attractions in their own area.  We travel far and wide, but tend to overlook what's available within ninety miles of home.  My idea of the perfect staycation is to plan it just as you would a far away vacation.  Be a tourist in your own town!  Learn as much as you can about the area and what attractions are available. Don't be afraid to do a bit of driving.   Day trips can uncover a wealth of fun places you never dream were so close by.  Make planning your staycation a family project.  Start researching information for your staycation at least a few weeks before by using the following resources:
•    AAA Tourbook
•    Bookstore guidebooks
•    Google your city for "Best places to visit in___"
•    The local Chamber of Commerce
•    Travel magazines
•    Local libraries
•    Friends
Decide how you and the family want to spend time
You'll be amazed at how many vacation attractions and adventures are available close to home. Options to consider are the following:
•    The great outdoors:  camping, hiking, hanging out at the beach, horseback riding, boating at a local lake, archeological sites, state & national parks, botanical gardens, community pool or waterpark, a picnic at the local park
•    Activities: paintball, bowling, bicycling, wine tasting
•    Local historic sites:  ruins, restoration villages, historic museums
•    Theatre & shows:  plays, concerts, comedy shows, children's theatre, movies
•    Art:  galleries, art studios, guest speakers, art museums
•    Kid stuff: theme parks, amusement parks, zoos, aquariums, science museum, miniature golf
•    Eat out: new restaurants, cafes, ice cream parlors, theme restaurants
•    Sports (spectator & participating): ball games, car races, skating events, sailboat races, motocross events
•    Spa day: massage, facial, mani/pedicures, make-over, hairstyling
•    Special events: parades, fireworks, state or county fairs, carnivals
Staycation memories!
Vacations always leave us with memories to look back on.  Your staycation shouldn't be any different!
•    Take pictures for an album
•    Shoot video footage
•    Collect brochures from places you've visited
•    Create a staycation scrapbook
•    Buy a souvenir
•    Send a postcard home on the last day!
Remember, you're on vacation… staycation Style!
Leave the dirty laundry alone.  Set the chores aside. Don't even answer the phone or e-mail.  Just enjoy your staycation together, then… look back fondly on the great memories. 
Other staycation ideas
The benefits of staying local for cheap vacationing
Activities for a great staycation with your toddler
How to take a fun and restful staycation with your kids