Ciao L'Italia!
It takes only one trip to Italy to become enamored with her culture, history, people and food. Here, SheKnows brings you a relaxing, enlightening and free tour of the country that's brought the world thousands of years worth of the finest art, architecture and food.
(page 8 of 19)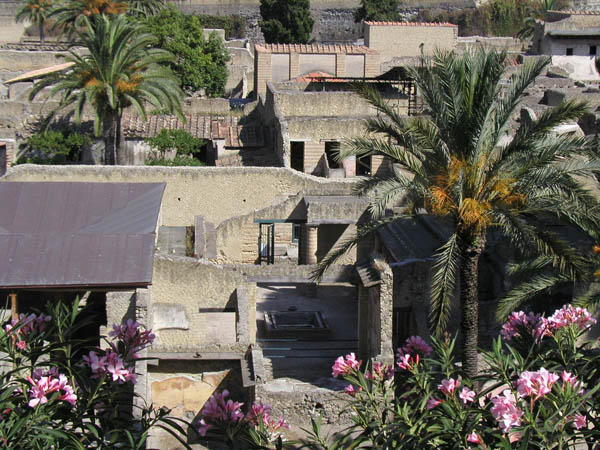 An eerie feeling comes over you while strolling the streets of Pompeii and neighboring Herculaneum (known locally as Ercolano, which is near Naples).
It's easy to feel like an intruder as you walk through the amazingly well-preserved homes of people whose lives were unexpectedly cut short when nearby Mt Vesuvius had a massive, sudden eruption in 79 AD.
Unlike many archaeological sites -- and for the time being, at least -- you can actually walk into the homes of old Herculaneum, where you can touch many of their tiled mosaic floors and elaborate frescoed artwork on the walls.
You will also be allowed to sit in their original bath houses, marvel at their ancient plumbing techniques, see an advertisement for a nearby gladiator school, as well as stroll up and down the narrow cobbled streets and through the gardens of the privileged families from two thousand years ago.