Ciao L'Italia!
It takes only one trip to Italy to become enamored with her culture, history, people and food. Here, SheKnows brings you a relaxing, enlightening and free tour of the country that's brought the world thousands of years worth of the finest art, architecture and food.
(page 6 of 19)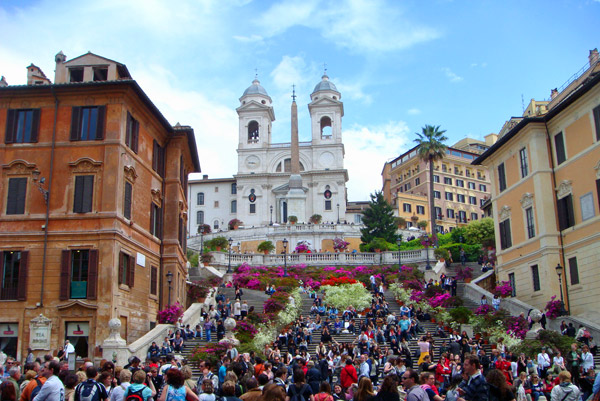 The Spanish Steps, named for their proximity to the Spanish Embassy back in the 1700s, is the place to see and be seen when you're in Rome. Just sitting on the steps and people watching is what you do.
In springtime, the 138 Spanish Steps -- said to be the longest staircase in all of Europe -- are dressed in flowers, creating the magnificent display of color you can see above.