Man-Made Wonders
We know what the natural wonders of the world are (the Grand Canyon, Mount Everest, etc.), but what about the absolute must-see buildings? The ones that will make your jaw drop and will have you asking, "how did they do that!?"
(page 9 of 10)
9. The Guggenheim Museum Bilbao, Basque Country, Spain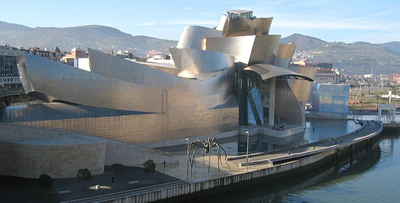 Frank Gehry has designed his fair share of buildings, but this Spanish Guggenheim is something special. The circular body is signature to the architect and was built to showcase the museum's pieces in a unique way. It stands alongside Spain's magnificent Nervion River.
{healdine}Next: A work in progress