Man-Made Wonders
We know what the natural wonders of the world are (the Grand Canyon, Mount Everest, etc.), but what about the absolute must-see buildings? The ones that will make your jaw drop and will have you asking, "how did they do that!?"
(page 8 of 10)
8. Golden Gate Bridge, San Francisco, CA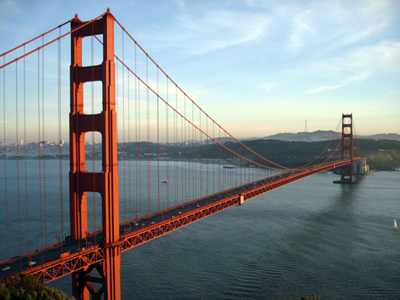 Arching over the Pacific ocean, the Golden Gate Bridge links San Francisco to Marin County (an area just south of Napa Valley). Pedestrians can walk the bridge to get sprawling views of San Francisco's harbor. Historically, it's also one of the most photographed bridges in the world.
Next: Center, and circle, of art