Man-Made Wonders
We know what the natural wonders of the world are (the Grand Canyon, Mount Everest, etc.), but what about the absolute must-see buildings? The ones that will make your jaw drop and will have you asking, "how did they do that!?"
(page 7 of 10)
7. CN Tower, Toronto, Ontario, Canada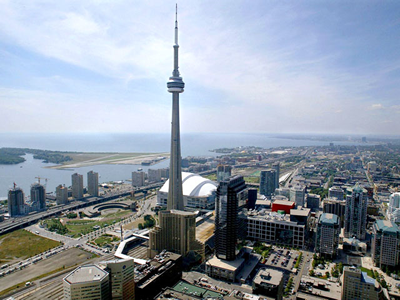 The tallest free-standing structure in the Americas, this tower attracts more than two million visitors every year and is a major communications hub for the city of Toronto. It's also considered one of the Seven Wonders of the World by the American Society of Civil Engineers.
Next: A gateway that'll leave you gawking