Man-Made Wonders
We know what the natural wonders of the world are (the Grand Canyon, Mount Everest, etc.), but what about the absolute must-see buildings? The ones that will make your jaw drop and will have you asking, "how did they do that!?"
(page 4 of 10)
4. Red Ribbon, Qinhuangdao, China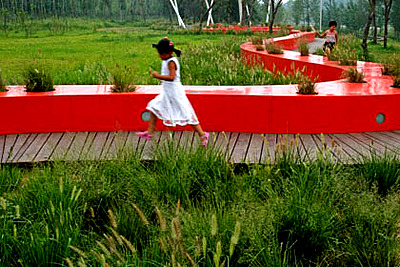 Winner of the American Society of Landscape Architects award, this knee-high red steel bench runs half a kilometer around Qinhuangdao City and acts as a viewing place for the area's lush vegetation and diverse species.
Next: Vegas, beyond the strip