Man-Made Wonders
We know what the natural wonders of the world are (the Grand Canyon, Mount Everest, etc.), but what about the absolute must-see buildings? The ones that will make your jaw drop and will have you asking, "how did they do that!?"
(page 3 of 10)
3. Panama Canal, Panama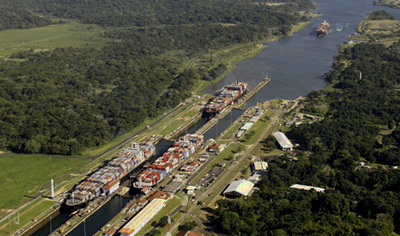 This man-made canal was, and remains, one of the most difficult (and impressive) engineering feats of our time. Linking the Pacific and Atlantic oceans, it was built as a travel port and has had an enormous impact on shipping between the east and west. Each year over 14,000 vessels pass through its concrete tunneled walls.
Next: A big red bench