Man-Made Wonders
We know what the natural wonders of the world are (the Grand Canyon, Mount Everest, etc.), but what about the absolute must-see buildings? The ones that will make your jaw drop and will have you asking, "how did they do that!?"
(page 2 of 10)
2. Kogod Courtyard, Washington D.C.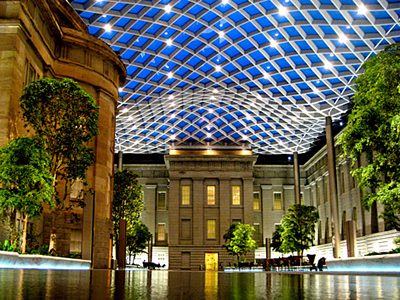 Designed by Norman Foster, this elegant glass canopy was built as an addition to the museum and houses part of the Smithsonian's art gallery. It won the prestigious Pritzker Architecture Prize in 1999. It's over 28,000 square feet of glass and gives the impression of a floating ceiling.
Next: Design connecting nations