Explore These Great Summer Destinations
Nothing is quite like traveling in the summer. Everything seems brighter. People are nicer. And sometimes, cities just seem to come alive. So this year, if you have the opportunity, check out one of these hotspot summer destinations. They're guaranteed to relax and thrill even the most finicky traveler.
(page 2 of 2)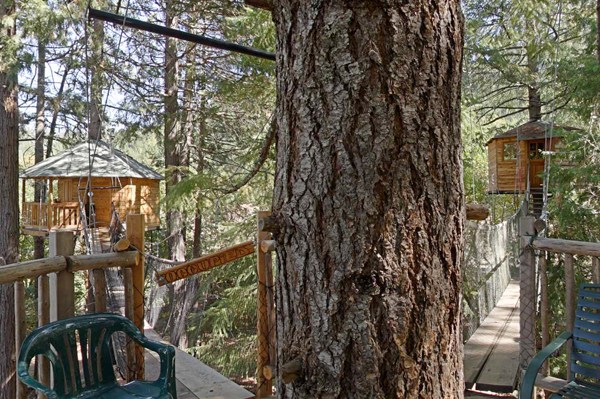 6. Out'n'About Treesort -- Takilma, Oregon
Indulge the kid in you and spend some of your summer nights at this Swiss family Robinson-esque treehouse resort.
What to do: Swim in the stone-lined pool. Learn how to build a treehouse. Take a walk through the forest and learn about ecology. Go on a guided horseback tour. Take harnessed tree climbs. Ride a 650-foot zipline.
Look out for: Heights. If you're afraid of them, this may not be the adventure for you.
7. Victorian Alps, Australia
Sure, you can ski in the winter, but have you ever skied in the summer? Probably not. So take off to this ski village in Australia, where you can bomb down dozens of amazing snowy slopes.
What to do: Ski. Snowboard. Snowshoe. Heli-ski. Hike. Explore Melbourne (near the resort area). Explore the area's glitzy hotels (Mount Buller, Mount Hotham and Falls Creek). Soak in the winter scenery.
Look out for: Frostbite! "Summer" on our calendar means "winter" in Australia. Be prepared to bundle up.
8. Quebec City, Quebec, Canada
For a taste of Canada and French culture, check out this cosmopolitan city. It just celebrated its 400th anniversary and lights up in the middle of summer.
What to do: Dig into freshly baked delicacies. Buy a baguette and some cheese and hang out in Battlefields Park. Tempt your tastebuds with maple-flavored sweets. Take a ferry ride along the St. Lawrence River. Visit Le Château Frontenac. Take part in the Festival d'été.
Look out for: Expensive hotels. Book early to avoid price markups.
9. Philippines
For something more exotic, a trip to the Philippines is ideal. The bustling cities (the capital is Manila) are safe and full of things to do, and the beaches are so idyllic, you'll never want to leave.
What to do: Wander Manila. Try some traditional Filipino foods. See tribal artifacts at the National Museum Annex. Stop by Vigan, a UNESCO world heritage site. Travel to Busay Hills, a small park offering panoramic views of Cebu City. Have a picnic. Wander Sudlon National Park. Scuba dive off the coast of Palawan Island.
Look out for: Some places in the Philippines are not safe for travel. Avoid Mindanao and the Sulu archipelago.
10. Desert Safari, Dubai
Spend your summer days on an exciting desert safari near one of Asia's bustling cities: Dubai.
What to do: Dune bashing. Quad biking. Camel riding. Sand skiing. Belly dancing. Sleeping under the stars.
Look out for: Cold desert nights. Bring enough clothes (or a spare blanket) to stay warm.
More travel on Sheknows
Visit the red rocks of Sedona, Arizona
Sexiest summer excursions
Summer vacation planning tips on a budget