Unforgettable Family Trips
There's nothing better than the expression on a child's face when she discovers the fun to be had in a new destination or experience. During family vacations, you get to create those magical moments together!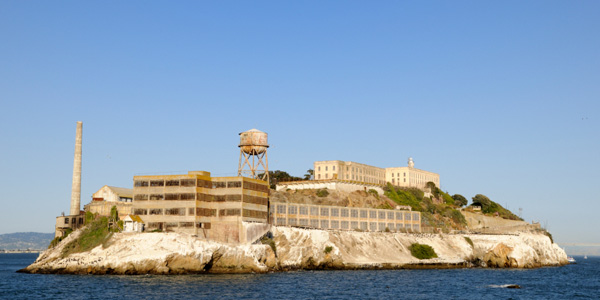 From coast to coast, opportunities to make incredible memories abound. Here are 8 fun and inspiring vacation moments perfect for families.
1. Alcatraz Island -- San Francisco, CAlifornia
Peek inside the cells of one of the most infamous prisons on Earth and step into a chapter of San Francisco's colorful history. Preteens and teens love the wireless audio tour narrated by tough-guy ex-cons; little ones enjoy the scenic ferry ride across the Bay; you'll love the fresh ocean breezes and scenic lookout spots from key spots on "The Rock" that are just perfect for family photos.
2. Duck Boat Tour through Seattle, WAshington
Discover Seattle on the back of a Duck -- an amphibious WWII landing-craft-turned-tour-vehicle -- that carries you through downtown, Pike Place Market, historic Pioneer Square and funky Fremont before splashing into Lake Union for a beautiful view of the city skyline.
3. Navy Pier -- Chicago, ILlinois
This lakefront 50-acre playground extending some 3,000 feet into Lake Michigan from downtown Chicago offers fun for everyone. Kids love riding the Ferris wheel, playing miniature golf and navigating remote-control boats. Performers and caricature artists delight on the lower deck, and fireworks explode over the waterfront Wednesdays and Saturdays in summer.
4. Dinosaur Ridge -- Denver, COlorado
You'll first spot them in your car from the highway: Genuine dino footprints left behind by the giants who once roamed here. Kids can't resist seeing how their feet match up to those of a stegosaurus, brontosaurus and others at this outdoor museum that's open every day.
5. Bibbidi Bobbidi Boutique -- Walt Disney World Resort, Orlando, FLorida
Even Cinderella had a stylist -- her fairy Godmother -- to transform her into the most beautiful belle of the ball. Princesses of all ages flock to this popular fairytale salon for a little pampering and styling to be made up like a true Disney princess.
6. Thunder Hole -- Bar Harbor, Maine
Visit this Acadia National Park spot on a stormy day or during an incoming tide for the best show nature provides. Giant waves crash into the cliffs, drenching spectators with spray that sometimes shoots 40 feet in the air.
7. Grand Canyon Railway -- Grand Canyon, arizona
Hop aboard a restored Pullman parlor car -- the famous, glass-roofed dome train car -- for a Wild West adventure that the kids will love. Younger ones will be entertained by the cowboy skits and a staged shootout, and everyone will find the gorgeous scenery along the way hard to resist.
8. Old Savannah Ghost Tour -- Savannah, Georgia
Do ghosts exist? Older kids get a thrill from the guided ghost tours on nighttime trolley rides through the cobble-stoned streets of Old Savannah. Spanish moss hanging from the trees on moonlit nights only adds to the unique beauty and creepiness.
more destination travel ideas on Sheknows
29 reasons to travel the world on your own
Wine country uncorked
12 Educational adventures for kids