The Future Is Now
Our children are the future. It's our responsibility to teach kids what they need to know to save this planet, not only for themselves and their children, but also for many generations to come. This Earth Day, teach your kids about the earth and how to create a sustainable world.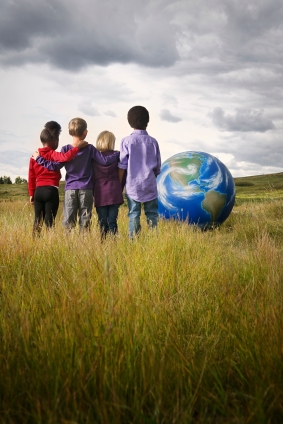 "We only have one earth, so we have to take care of her."
- Senator Gaylord Nelson
In 1970, Senator Gaylord Nelson of Wisconsin promoted this belief of his by creating the first Earth Day. On April 22, 1970, approximately 20 million people nationwide attended the first Earth Day celebrations, bringing to light the fact that this planet's resources are finite and will not last forever. The day was meant as a catalyst of our responsibility to preserve and protect what Mother Earth has given us.
Why is it important to teach kids about Earth Day?
Our children are the future, and the fate of this planet is not only in our hands, but in theirs too. Once we've used up and destroyed the resources of our Earth, there's no turning back. Teaching kids the message of Earth Day is the legacy we leave for all mankind. The most important thing for kids to know is that Earth Day is not one day of celebrating by creating more garbage, but instead a reminder of what we should be doing all year long. As adults, it's our job to teach them this. Believe it or not, kids do listen and learn from us.
Earth Day is an opportunity to teach your kids about valuing nature and wildlife >>>
Learning through example
First and foremost, kids learn through example. They need to see how protecting and preserving the Earth is important to us, not just by our words, but by our actions as well. The following are some easy ways we can teach kids the significance of Earth Day and saving our planet through our own actions:
Not littering the environment
Taking recyclable materials to a recycling center (for more info on recycle do's and don't click here)
Turning out lights when not in use
Not wasting water
Reducing fuel emissions by walking whenever possible
Program the thermostat to be more energy efficient
Reusing and re-purposing rather than using disposable items. Encourage your kids to follow your examples in preserving the Earth. Remember to not only do these things, but also talk about why these Earth-saving practices are important. Kids will follow in your footsteps once they understand the value in what they're doing.
3 Ways to celebrate Earth Day with your family >>>
Environmental awareness
It's our responsibility to help kids become aware of the environmental fragility of this planet. Whenever possible, use various means to teach kids about ecology and species extinction. Help them to understand that what they do can make a difference. Look for teaching opportunities through the following:
Movies on the environment: Great movies for younger kids are Dr. Seuss' The Lorax and Ferngully. Al Gore's An Inconvenient Truth is a perfect starting point for a discussion with your teens. The Disney film Earth, released on Earth Day 2009, celebrates the natural wonder and beauty of the planet.

TV programs:  A couple of really good ones are Sundance Channel's Big Ideas for a Small Planet and National Geographic's Strange Days on Planet Earth.
Magazines : National Geographic frequently covers ecology topics. Consider a subscription to National Geographic KIDS magazine for younger kids.
Internet sources:  You can Google any topic on the environment for a wealth of information and pictures. Go to YouTube for excellent, informative online environmental videos for all age levels.
Speakers at the local zoo, wildlife preserve, and botanical garden: Online lists of US zoos and US botanical gardens will help you locate potential environmental family field trips.
Share eco-facts: Did you know you waste up to 5 gallons of water each time you leave the water running while brushing your teeth? Wow! That's a lot of waste! Find more eco-facts from SheKnows.
Spend time outdoors appreciating the beauty you don't want to lose!
Most of all – TALK ABOUT IT! Discussions about the ecology at the dinner table or in the car will let kids know this is a topic important to you. For this reason, it will become important to them too.
More ways to live an eco-friendly lifestyle >>>
Teach kids how to give back to Mother Earth
Take advantage of the many family volunteer opportunities that stress the importance of giving back to the community and our planet. Family volunteer projects create valuable bonding time and, at the same time, teach kids about environmental concerns. Some activities to consider are:
Clean up litter in your community
Participate in fundraisers for ecology and animal project
Plant a tree to beautify your neighborhood
Donate time at the local recycle center
Adopt a road for trash pick-up
Find opportunities to share environmental awareness with others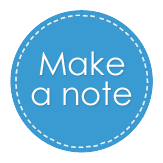 "We are the next generation. This is our only Earth, our only home. We need to preserve as much as we can so the next generation has something to come to."
- Devlin Peterson, 7th grader, Arizona
Earth Day is only one day a year. Saving our planet for Devlin Peterson, our own kids, and future generations, is a full time job. Let's start by teaching kids the significance of the April 22nd Earth Day, and then rolling up our sleeves and getting to work!
More articles on helping the environment
How to be eco-friendly
Recycle chart
Easy ways to create an eco-friendly environment at home