Visiting
Sedona
Can one vacation truly have something for everyone? Yup! Absolutely! Sedona, Arizona not only has the "Wow!" factor, but is also a place where "boredom" is not part of the vocabulary.
(page 6 of 7)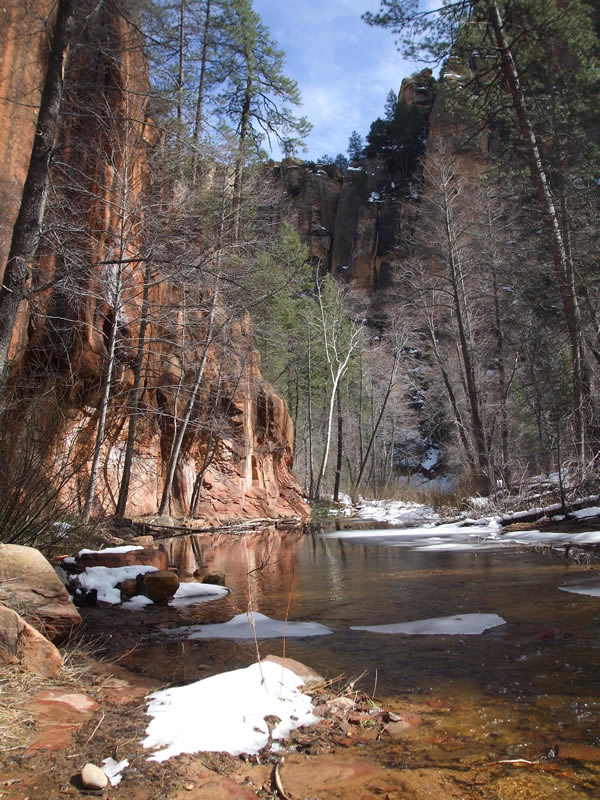 Giddy-up!
Strap on your chaps and spurs to see Sedona on horseback the way they did back in the days of the ol' West. Horses are available for rent if you didn't happen to bring your own along. Guided trail rides, cowboy cookouts and hayrides are also available. For the "tenderfoot" not up on proper riding gear... be sure to have closed shoes (no sandals) and long pants.
What else is there to do in Sedona?
If you're still looking for things to do in Sedona, consider...
Scenic drives
Golf & Tennis
Spas/Massage/Facials
Spiritual and personal enrichment activities
Wine tasting
Musical and theatrical performances
Bird watching
Skateboarding (Jack Malmgren Skate Park)
Camping
Picnicking
Fishing
Stargazing
PHOTOGRAPHY! (You can't be in Sedona without a camera!)
Sedona festivals to catch
February – The Sedona International Film Festival
September – Sedona Jazz on the Rocks
October - Sedona Arts Festival
Thanksgiving to New Year's - Los Abrigados Resort's Red Rock Fantasy
Nearby?
Astronomy at the Lowell Observatory in Flagstaff
Sunset Crater and Meteor Crater
Canoeing/kayaking/rafting
Skiing
National & State Parks
Northern Arizona University
Wupatki National Monument
Gambling (Cliff Castle Casino - Campe Verde & Bucky's Casino – Prescott)