Visiting
Sedona
Can one vacation truly have something for everyone? Yup! Absolutely! Sedona, Arizona not only has the "Wow!" factor, but is also a place where "boredom" is not part of the vocabulary.
(page 5 of 7)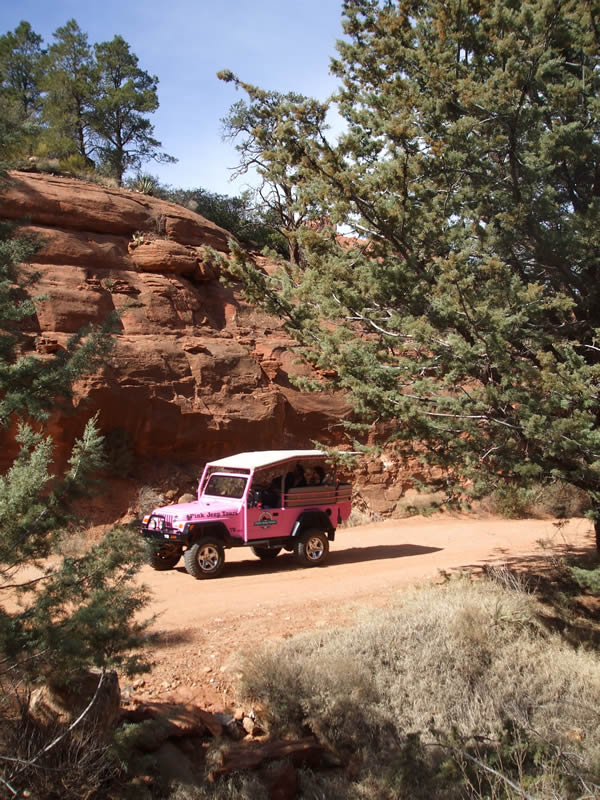 Take a bike!
If you have your own – great! If not, then rent one. The terrain can be rugged or easy, but all are amazing and exhilarating. A helmet is a must as is a backpack, and be sure to check your trail map since only certain trails are open to mountain biking. Professional guided mountain bike tours customized to your skill level are available and offer information about the history, geology, and wildlife of the area. Biking enthusiasts and their families come from miles around to enjoy the annual Sedona Century bicycle event and the Sedona Bike Bash.
Up, up, and away!
What better way to see the red rocks of Sedona than from the air! You'll be mesmerized as you float silently in a hot air balloon over the serene rock formations below. Do you need something more thrilling for the daredevil in you? Then, you may want to consider a helicopter or bi-plane tour. You'll soar over rock formations and through canyons as your guide shares the history and geology of the area.
Jeeps of all colors!
Your own four-wheel drive vehicle will take you to places a basic car won't dare to go. If, however, you'd like to be a little more adventuresome, then sign on with one of the many back road Jeep or Hummer tours. These Jeeps come in pink, red, and yellow depending on which company you sign on with. Hold on to your bonnet and your bottom, 'cause they'll have you bouncing through some hefty terrain as you see and learn about places you'd never get to otherwise. Jeep tours offer many packages including special Indian ruin, vortex and sunset rides.