Visiting
Sedona
Can one vacation truly have something for everyone? Yup! Absolutely! Sedona, Arizona not only has the "Wow!" factor, but is also a place where "boredom" is not part of the vocabulary.
(page 4 of 7)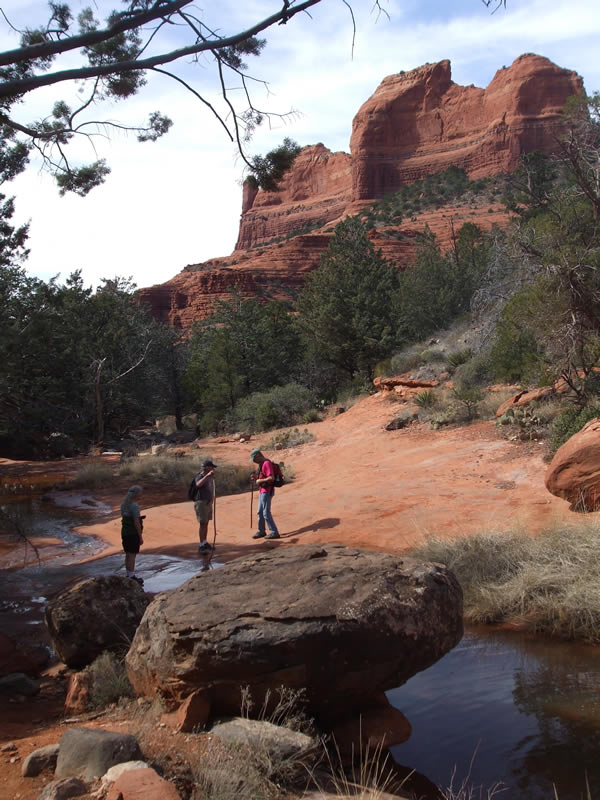 Take a walk-about
Stroll around town to the many wonderful shops offering local crafts, jewelry and clothing. Especially enjoyable is meandering through the stores of Tlaquepaque with its traditional Mexican village style.
You'll also find tempting opportunities for homemade fudge, an ice cream cone, candied apples and espresso…in addition to healthier foods, of course.
Hop a trolley!
Catch an overview of the town on the Sedona Trolley. Two separate narrated tours acquaint you with the town and are a great way to begin your vacation.
Take a hike!
Amazing red rock hiking trails abound in Sedona. Lace up your hiking boots, grab your hiking stick and camera and…go! You can take a leisurely stroll, strenuous climb, or something in between. Explore hidden canyons and enjoy captivating views from all levels of difficulty. Some trails will have you crossing multiple streams; all trails will take your breath away. Be sure to carry plenty of water!