Visiting
Sedona
Can one vacation truly have something for everyone? Yup! Absolutely! Sedona, Arizona not only has the "Wow!" factor, but is also a place where "boredom" is not part of the vocabulary.
(page 3 of 7)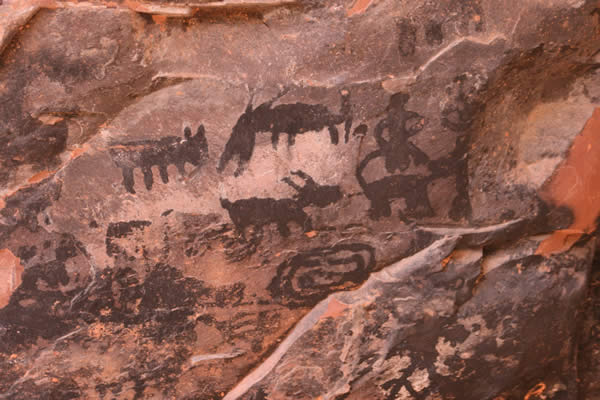 Learn about Native American Culture
In Sedona, you can visit the Ringing Rocks Foundation and become acquainted with native cultures around the world. Not too far out of town are Palatki, Honaki and V Bar V Ranch with their amazing Native American Indian ruins, pictographs and petroglyphs. At nearby Tuzigoot and Montezuma Castle you can study the remains of ancient pueblos. Drive north of Flagstaff to the Wupatki National Monument where less than 800 years ago, the Wupatki Pueblo flourished as the largest pueblo around.
Weather
Every season has its special enchantment in Sedona. Spring is high season, with inviting temperatures in the mid-60s to low 80s. It's the perfect temperature to do most anything. Summer brings in warm, but pleasant, daytime temperatures from 90 to 100 degrees, wonderful for swimming and splashing around in the creeks. Autumn daytime temperatures are in the lower 60's to mid-70's with crisp evenings turning leaves colors that enhance the beautiful red backdrop even more.
Winter is a bit chilly, in the mid 50s to 60s, and finds the red rocks of Sedona dusted in white snow. You'll need to toss on a jacket, but it's a great time of year with fewer crowds and still lots to do.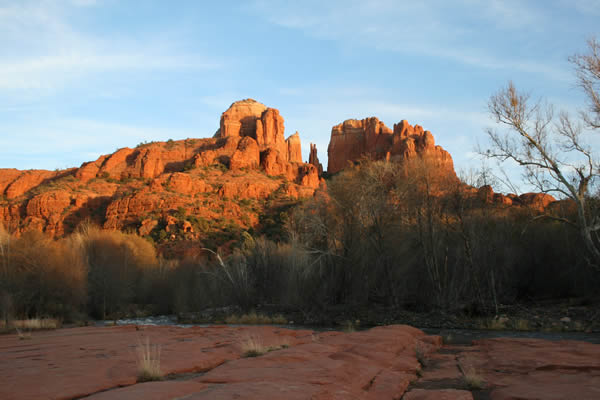 How to best see the sights of Sedona
There are oh, so many sights to see, both in the center of town and all around! World-class art galleries, a variety of fun shops, and vortexes are as synonymous with Sedona as are its beautiful vistas. You may even see the likes of javelina, mule deer, beavers, raccoons, great blue heron, and black hawks if you venture beyond the center of town.