Visiting
Sedona
Can one vacation truly have something for everyone? Yup! Absolutely! Sedona, Arizona not only has the "Wow!" factor, but is also a place where "boredom" is not part of the vocabulary.
(page 2 of 7)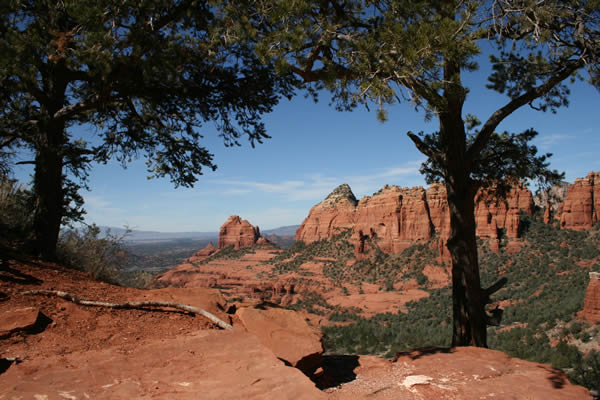 Sedona - Vistas galore!
What Sedona is most known for is the views. No matter where you look, you're bombarded by sights of amazing limestone and red sandstone rock formations created by millions of years of erosion. The creative imagination of Man has given these formations clever names such as Coffee Pot, Snoopy, The Family, Mittens, Bell Rock, and Cathedral Rock for the shapes they appear to take. The most photographed of all is Cathedral Rock as it beautifully captures the golden hues of sunset.
>> See more about the Enchantment Resort in Sedona
Sedona's Vortexes
Sedona is also internationally known for the uplifting power of its Vortex meditation sites. Many believe these enhanced energy locations facilitate prayer, meditation, mind/body healing, and exploring your relationship with your Soul and the divine. The amazing natural beauty of these sites is sure to shake you up, whether you feel the energy of the vortexes or not.