Top 15 Green Fashions
Eco-friendly isn't what it used to be, so scratch those images of hippie hemp bracelets and Birkenstocks out of your head. The latest crop of green designers are just as fashion-forward as their not-so-green counterparts. See for yourself as we bring you 15 of the hottest eco-friendly lines.
(page 6 of 15)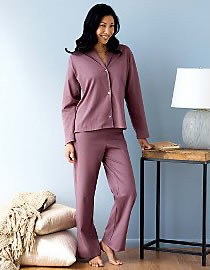 Gaiam
The lifestyle company known for its yoga and wellness products also has an eco-friendly line of clothing for women and babies. Clothing ranges from sleepwear, loungewear and intimate apparel to tops, jackets, sweaters and robes too.