Top 15 Green Fashions
Eco-friendly isn't what it used to be, so scratch those images of hippie hemp bracelets and Birkenstocks out of your head. The latest crop of green designers are just as fashion-forward as their not-so-green counterparts. See for yourself as we bring you 15 of the hottest eco-friendly lines.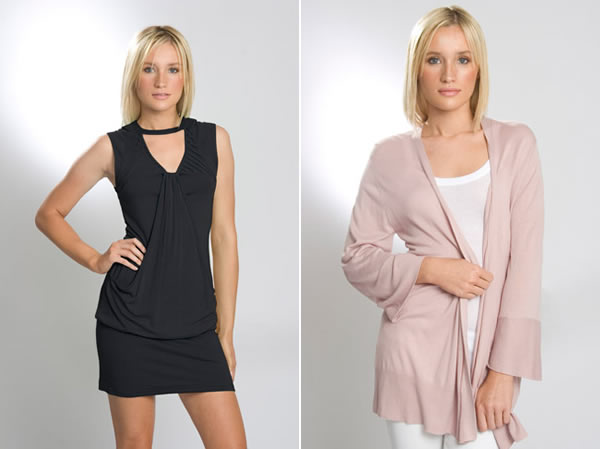 Beau Soleil
Beau Soleil was started by Anne Salvatore Epstein in 2005 when she discovered she was pregnant and wanted to embrace a simpler, modern and organic lifestyle. With her past experience at Marc Jacobs, Epstein knew well the typical manufacturing process of garments and how it affected the environment. She uses organic cotton, bamboo and recycled leather trims as just some of the fabrics in her line.