Top Green Beauty Products
Parabens, propyl, ethyl, say what? It seems more and more these hard-to-pronounce ingredients are not only being blamed as potentially harmful chemicals, but also prevalent in most beauty products. Luckily, there's tons of eco-friendly alternatives that still work all the wonders that you're looking for. Here are some of the best green beauty products out there.
(page 5 of 6)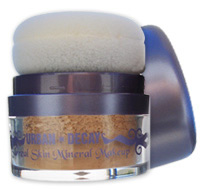 Best mineral makeup: Urban Decay
Urban Decay may be known for its tough edgy makeup colors, but their mineral makeup that's free of talc, oils, fragrance and dyes is definitely soft and smooth on the skin. Plus, the attached puff sweetens the deal so you don't risk making a loose-powder mess everywhere and it goes on with a semi-matte finish.