Top Green Beauty Products
Parabens, propyl, ethyl, say what? It seems more and more these hard-to-pronounce ingredients are not only being blamed as potentially harmful chemicals, but also prevalent in most beauty products. Luckily, there's tons of eco-friendly alternatives that still work all the wonders that you're looking for. Here are some of the best green beauty products out there.
(page 4 of 6)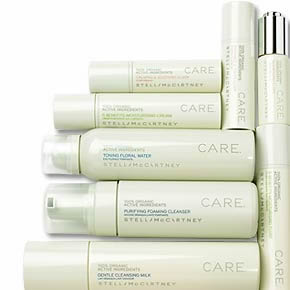 Best skincare kit: Care by Stella McCartney
A long-time advocate of sustainable products, Stella McCartney also has a line of organic skincare products, Care by Stella McCartney. The green products include facial cleansers, toners and moisturizers made from plant extracts sourced from organic crops. The line is certified by EcoCert and free of petrochemicals and chemical preservatives.