Going Green
As A Single Gal
More and more we're figuring out tips and tricks on how to go green and infiltrate eco-friendly changes and habits throughout our daily lives. Reserving our "Save the Earth" initiatives to just setting out a recycling bin at the end of the driveway filled with newspapers and plastic bottles is a thing of the past. Now we can go green in more ways than imaginable, including the clothes you buy, the make-up you wear, the cleaning products you purchase and the food you eat.
(page 2 of 3)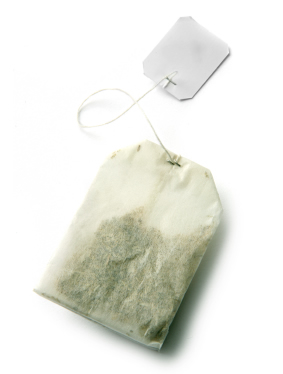 14. Homemade spa treatments
Raid the kitchen for the right reasons and forget shelling out big bucks for expensive spa treatments. Grab a little honey from your cupboard, tea bags and some rolled oatmeal. And there you have it -- a face scrub and a pampering solution to those puffy bags under your eyes!
13. Invest in your eco-friendly automobile
If you're in the market for a new car, choose a hybrid. It will save you loads of money in the long run, requires less gas, has less of a negative impact on the environment, and just happens to be a pretty cool life accessory!
12. Consider your electricity
Install energy saving light bulbs in your home. Turns out, the softer light will not only save money and energy -- but will make you want to pucker up and preen in the mirror too!
11. Purge the plastic
Since plastic bags are not bio-degradable and will remain in landfills for years to come, go green and purge all plastic bags from your shopping expeditions. Of course that doesn't mean you have to give up shopping. Rather, invest in several sturdy canvas totes to take on your trips to the market. Also whenever possible, choose paper over plastic!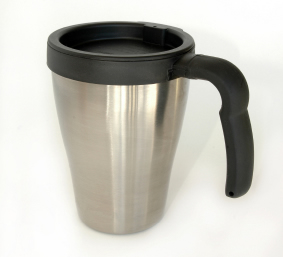 10. Ban the Styrofoam cup of coffee
No, you don't need to bring your coffee drinking to a grinding halt; it's an inalienable pleasure every single gal deserves to indulge in, especially if it's topped with a dollop of whipped cream or sweet cinnamon. Just invest in a durable portable coffee cup and have your local barista fill it to the rim. You'll feel good knowing that each day there's one fewer cup in a landfill because of you!
9. Pay your bills online
Sure, getting a handwritten note in the mail is a sweet sentiment and a pastime to be cherished, but these days 90 percent of the writing you do involves punching letters on a keyboard. When it comes to paying bills, check out your utility company's payment options. Whenever possible, sign up to have your funds electronically transferred. At the very least, you'll eliminate your late fees and save a whole bunch of redwoods!
But don't forget -- you still need to keep track of your finances! Nothing is error-proof, so make sure you're still checking your statements and bills thoroughly each month.
8. Introduce recycling to your job
Imagine how much better off the environment would be if your workplace recycled all that extra printer paper and empty cans of diet soda. Take on the recycling responsibility in the office. Your initiative and can-do attitude will certainly score you major brownie points with management. Your co-workers and the Earth will be much appreciative.
7 more ways to go green NEXT!