Getaway Snapshots
There's plenty to do and see on this idyllic island, and SheKnows offers this weekend getaway snapshot of Bermuda's six most memorable sights.
(page 2 of 7)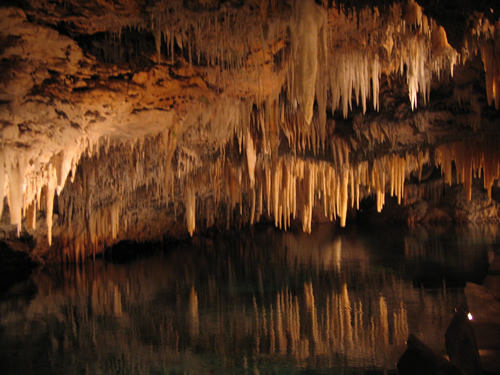 The Crystal Caves of Bermuda
Discovered in 1905 by two local boys, the Crystal Caves are a natural wonder. Steep stairways lead visitors 120 feet below the surface, so wear sensible shoes. Stalactites and their mirroring stalagmites line the winding, wooden foot bridge path surrounded by a clear, 55 feet deep lake. The guided tour is fascinating. You'll hear terms you haven't heard since grade school science class. But take time during your visit to enjoy the silence and serenity of this awe-inspiring underground setting. Crystal's sister property, Fantasy Cave, was renovated in 2001 and lives up to its name with rare rock formations and walls covered in calcite mineral deposits resembling frozen waterfalls. Adult admission, $16; $8 children (5-12); $23 to visit both the Crystal and Fantasy Caves.
Photo Credit: John Carluccio