Inappropriate
Office Behavior
Helene is the founder of womenworking.com, a site where tips on skill building and strategies for advancement as well as juggling career and family, have made it one of the premier sites on the web for career women. The site offers access to power contacts and an active message board-based community forum, complete with free personalized career coaching by esteemed business professionals.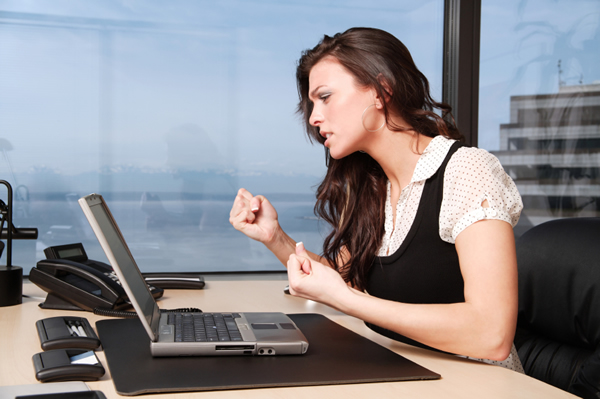 Q&A About Appropriate Workplace behavior
Question:
Assertive vs Aggressive behavior: I don't have a handle on the difference between the two. Sometimes I get so angry, I blurt out how I feel when things don't go well. Help!
Advice from Helene Lerner:
A colleague/boss does something to anger you. Let's say they don't give you credit for a report you've written and claim it as their own. Well, if that happened to me, I would be very angry too. Give yourself permission to feel your anger. Walk to the bathroom, a place where you can silently seethe, or call a friend to vent. Then, wait a day to take further action so your feelings aren't on the edge.
Next, strategize. How do you let others know the information was yours? Convey it informally, in conversations with higher-ups. Let them know the part you did, and be sure to take any aggression out of telling the story. You are asserting yourself by doing this and eliminating any hard edge.
Plus, it's a lesson learned. The next time you hand in a report to that person who likes to take the credit for his own, you'll now have the advantage of knowing to do a mini-PR campaign before hand, and won't have to worry about tackling it after the fact.
Question:
What advice do you have for working with someone on your team who you don't trust? How can you move past that, or should you? Isn't it better to trust your instinct?
Advice from Helene Lerner:
Yes. Trust your instinct by all means. There is a reason you're feeling uncomfortable. Because of office politics, there are those people who will pretend to be on your side, but when you're not there, they'll gossip like crazy or try to undermine your efforts. These people are usually very insecure.
Watch your own back, and if there is a colleague you work with that you absolutely trust, have them keep their eyes and ears open too. Plus, you can, in turn, help them out if a similar need ever arises.
More career advice
For more questions, please e-mail Helene Lerner.
 For more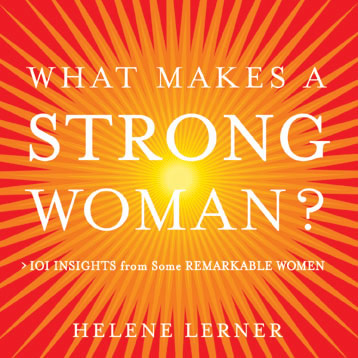 than a decade, Helene Lerner has been addressing the concerns of contemporary women. As a prolific author, public television host, Emmy Award-winning executive producer, Fortune 500 workplace consultant, she covers a wide range or issues. As CEO of Creative Expansions, Inc., Helene has produced more than 20 television specials and written nine books. Look for her latest book, Smart Women Take Risks.
---
The opinions expressed in this article are of the author and the author alone. They do not reflect the opinions of SheKnows, LLC or any of its affiliates and they have not been reviewed by an expert in a related field or any member of the SheKnows editorial staff for accuracy, balance or objectivity. Content and other information presented on the Site are not a substitute for professional advice, counseling, diagnosis, or treatment. Never delay or disregard seeking professional medical or mental health advice from your physician or other qualified health provider because of something you have read on SheKnows. SheKnows does not endorse any specific product, service or treatment.