Tips & Tricks For The Solo Traveler
You do all kinds of things on your own -- so why not travel solo? Whether you are going to Brazil, Bangkok or Barcelona, you can have the time of your life even if you aren't going with friends and family. Here are tips to stay safe and healthy and still get the most of your solo travels, no matter where you may roam!
(page 3 of 3)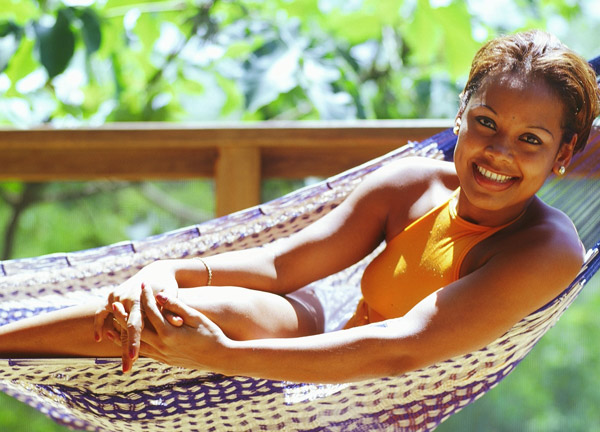 How to avoid getting sick
Keep your hands clean! Bring along some wet wipes or at least some hand sanitizer, as facilities often aren't as readily available as they are stateside.Food and drink in foreign countries can cause illness. To avoid getting sick, only drink bottled water. And if the water doesn't taste right -- even if it was unsealed in front of you --send it back and get another.
Remember that glasses and mugs may have been "washed" with an old cloth, and that cans and bottles may have been stored where insects or rodents roam. Our suggestion: Stick with the original product packaging, and clean off the drinking surfaces before opening the beverage.
Eat in restaurants with a high volume of foreigners whenever possible, particularly expats. Word gets around quickly when someone gets sick. For more information, read some great food safety tips when traveling overseas.
If you buy fruit, be sure to wash it (ideally with bottled water) before eating it.
Be very wary of what you buy at foreign food markets -- their food safety standards may seem very much behind the times. (Cooked chickens hanging in a window all day, anyone?) This applies especially to any perishable or "refrigerate after opening" items as well as those foods stored nearby.
If you happen to get ill while abroad, ask the concierge at your hotel for some assistance. Most larger hotels have access to their own doctor, who is always on call. Fees will likely be payable in full at the time care is rendered.
Mind your meds
Both Spring and Klein remind you not to forget your pills – this includes birth control, other prescription medications as well as things like basic pain relievers and antihistamines.
Pack all medications in your carry-on -- don't stow them in your checked luggage and risk the airline sending them 1000 miles in the opposite direction.
Know the generic name of medications you need (both over-the-counter and prescriptions), as the American brand name may not be familiar to a foreign pharmacist. Pack extra meds, just in case.
Bring along either the original labeled bottles or copies of your prescriptions, in case you're stopped at customs or by a drug enforcement agent.
Some more tips from the trenches
Bring 'em with you
Apart from the basics, there are some other things you'll want to pack – like common personal hygiene products. Believe it or not, buying tampons (or even sanitary napkins in parts of Africa and Asia!) can be a challenge. Finding feminine products is more like a scavenger hunt, depending on where you are. Condoms, too, might be hard to find, of poor quality or past their expiration date.

 

Unless you are staying at a prestige hotel, don't expect there to be sample-size goodies like shampoo, conditioner and body lotion. (However, you'll typically get at least a little bar of soap.) You might also want to think about bringing along some of your own toilet paper... unless you like rubbing newsprint-quality paper on your nether regions.

 

Be size wise
If you're particularly tall or wide, doublecheck your accommodations: a lot of hotels abroad are very old and just aren't built (or weren't retrofitted) for bigger people. For instance, an elevator at an older Paris hotel might fit two people... two skinny people with no luggage. We have also seen photos of a shower stall in Italy that had such a narrow opening, one woman -- a size 12 -- had to slide through the door sideways. And in Wales, a reader who was just 5'6" had to duck to get through some doorways.

 

Covering up
Another consideration? Bring something to cover your shoulders and possibly your head. "It's definitely something to consider whenever you travel," says Klein. "Even in Europe, it's considered respectful to cover your shoulders and not wear shorts when entering a church, especially in smaller towns… A scarf would probably do it, although [you] may not need to. And it might not be advisable to wear a traditional headscarf." (Sorry ladies, baseball caps won't cut it most instances.)

 

Be a good guest
You are the visitor, so that means you need to behave accordingly. (Also remember that you're also serving as an unofficial ambassador of your home country!) Don't be rude, be patient give the benefit of the doubt if micups occur -- and learn how to say hello, goodbye, please and thank you in your host country's language.

Without a doubt, traveling solo can be an incredibly eye-opening learning experience. Just take these hints and tips into consideration for your next trip abroad -- and have a safe, healthy and happy experience, too.
More helpful travel tips and info:
SheKnows Editor Nancy Price contributed to this story