Europe Is The New
Caribbean
Second only to the wedding itself, a couple's honeymoon is one of the biggest and most memorable events of their lives. Like the wedding, it is the result of months of careful planning. While some couples are choosing the Caribbean, Mexico or tropical islands, many of today's couples are looking to Europe for their trip of a lifetime. A European honeymoon can be comparable, but more likely, more expensive than a Caribbean trip. However many couples today are marrying older and therefore established financially, making Europe a honeymoon within their means.
(page 2 of 2)
Though any trip can have its setbacks, a couple who is fully prepared is ready for whatever small setbacks they may encounter. "I do wish we had done more research into restuarants. That's something we didn't give much attention to. Especially in Paris it weas hard to find a restaurant open at 8 or 9 at night when we were usually hungry. When we did find one, it was often a bar absolutely filled with smoke. Non-smokers don't have much recourse in Paris," says Phillips.
"The only setback we had was arriving at the airport. The limo driver dropped us off at the wrong terminal. I was, of course, panicking. It was an international flight to Turkey and I was late checking in, which was not fun. But everything turned out ok," says Donofrio.
"One of the tours we had scheduled -- the gaslight tour of Jack the Ripper's haunts, and on Halloween, no less, was canceled at the last minute. I recommend making sure you know the numbers of your tours and destinations so you can confirm your schedule along the way. Also, though we laugh about it now, the Eiffel Tower was on strike so we couldn't go up!" says Andrea Phillips. Besides seeing Europe by land, there is the option to cruise Europe as Valerie Donofrio and her husband chose.
"We started in Turkey, of which I was eager to see, Istanbul and Ephesus then on to Cyprus, Egypt, Greece, Rome and Naples. Finally we visited Villafrance and Barcelona. The beautiful thing about being on a ship is that there is not much to get prepared for. No matter what the country is like civilization is back on the boat with excellent food, phones, TV, a spa and everything else you could want. Just pack your evening wear," adds Donofrio.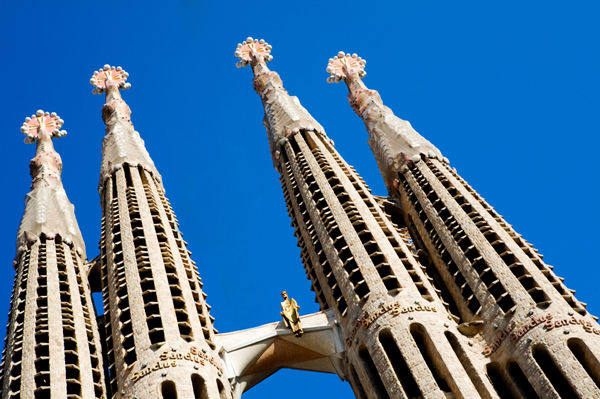 Whether by land or sea, there is more than enough to do and see no matter what country a couple decides to visit.
"In Ephesus we saw the house of the Virgin Mary. Incredible! Cyrus has an unbelievable history. In Naples we took the hydrofoil to Capri and in Rome we saw the Coliseum. In Egypt we rode camels through the desert! It gave us a good idea of what countries we would like to go back to spend more time," says Donoffrio.
"It was so inspiring to see all of these places and things steeped in history. We actually saw with our own eyes the Rosetta Stone, the fabulous sculpture of Cupid and Psyche at the L'ouvre, Canterbury Cathedral and Versailles with its beautiful gardens and fountains. There was so much beauty there," says Phillips.
"I would highly recommend this for a honeymoon. If your planning a family it wouldn't be as easy to travel Europe with a little one. Which is why this makes for such a great special honeymoon," says Donofrio. "Depending on the sort of person you are, I would recommend Europe for your honeymoon. Some people like to relax more and that's more for the Islands. However you won't see any of the sights we saw in Europe while on the islands!" says Phillips. With the help of a travel agent and a little bit of homework, a European destination offers couples a memorable, one-of-a-kind honeymoon, a befitting culmination to their special day.