Bangkok, Thailand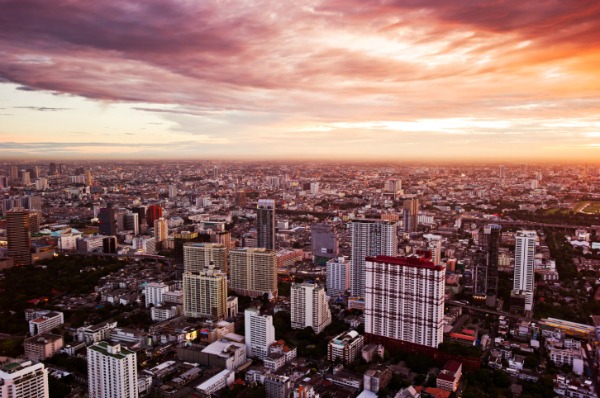 Photo credit: Gary Yeowell/Photodisc/Getty Images
Bangkok is a feast for the senses and a great destination for anyone who loves to shop. Whether your preferred shopping arena is a market or a multistory mall, you'll find it here. Counted among the world's largest weekend markets, make one of your first shopping stops in Bangkok the Chatuchak weekend market (or J.J. as it's sometimes known). Over 15,000 booths in 27 sections sell everything from housewares, plants and food to clothing, shoes and books. The market is laid out in an organized fashion, making it easy to make your way around despite the sheer mass of goods offered.
Bangkok is also home to many malls — head to Siam Paragon mall for high-end luxury goods, or visit MBK Center (Bangkok's most-visited mall) for well-known but less-costly goods (think H&M and Zara). For a truly memorable shopping experience, make a stop at CentralWorld, the largest in Bangkok and one of the largest malls in the world. It's so big there's a skating rink inside.
Quick tip
If you're at Siam Paragon mall and get shopped out or you have kids, make a stop at Siam Ocean World, one of the largest aquariums in Southeast Asia and a fascinating place to explore.
Phnom Pehn, Cambodia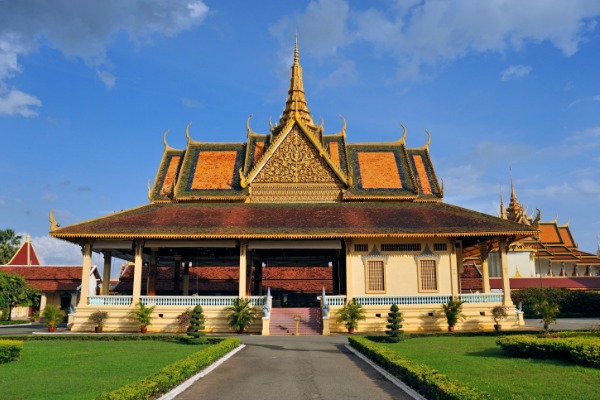 Photo credit: Sami Sarkis/Photodisc/Getty Images
Get ready to bargain. The cacophonous Central Market (Phsar Thmei) in Cambodia's capital is where you can really put your haggling skills to the test. Housed in an eye-catching yellow art deco building, the market is comprised of four wings where you can find jewelry, antiques, clothing, bags, souvenirs and a mind-boggling array of other items you never knew you needed (but feel compelled to look through). It might be chaotic, but the market is clean and well-organized. Less organized but equally full of bargains and the opportunity to haggle is the Russian Market. If you only have time for one, make it Central Market.
Singapore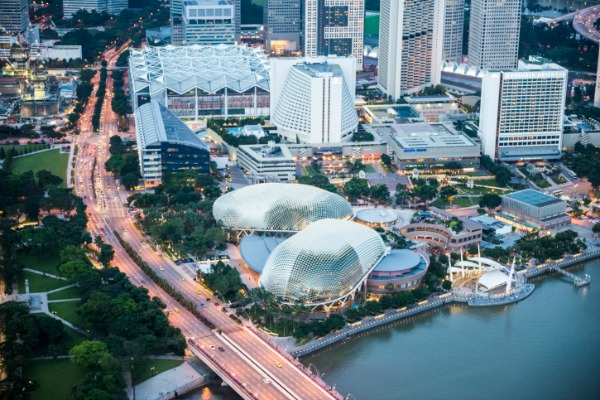 Photo credit: John Harper/Photodisc/Getty Images
Anyone who loves to shop should make a point of planning a trip to Singapore, a mecca for those who want to spend money (or at least browse until they drop). Start on Orchard Road where glittering malls and designer storefronts seem to go on forever. ION Orchard mall with eight retail floors and well over 300 stores is a great bet for finding your favorite designer brands — Cartier, Louis Vuitton, Prada, Dior, Giorgio Armani and Dolce and Gabbana are all present and accounted for. We were also impressed with Orchard Central, Singapore's tallest vertical mall and not just for shopping. A rock-climbing wall, art installations, a 24/7 rooftop garden and discovery walk are on offer in addition to the wide array of stores.
Once you've had your fill of malls, head to Chinatown and Little India for a much less-polished shopping experience. Mustafa Centre in Little India, open 24/7, is always crowded and filled with everything from clothing to food to jewelry, all at discount prices. Chinatown is Singapore's oldest historic district and a must-do while in Singapore. Shop for everything from antiques and art to household items, food and clothing.
Kuala Lumpur, Malaysia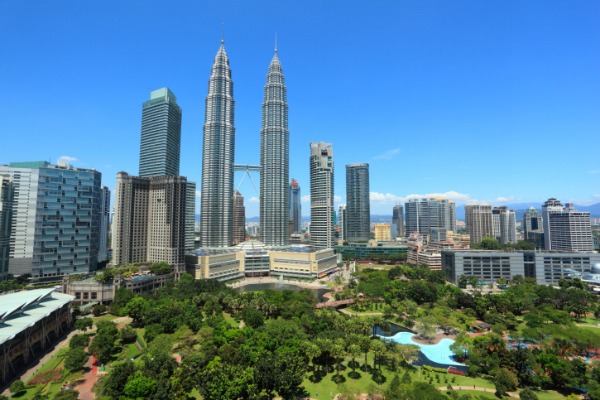 Photo credit: Mixa/Getty Images
Shopaholics will find many opportunities to part with their money in Kuala Lumpur (or KL as it's commonly known). If you're looking for Malaysian handicrafts, head to Central Market. If you want to bargain your way to a new pair of sneakers (or just about anything else you can think of) or just get lost among the hectic throng of tourists and locals, head to Petaling Street Market in Chinatown. If malls are more your scene, there are many to choose from. One of the best and brightest is Suria KLCC, which occupies the bottom six podium floors of the Petronas Twin Towers, and its 170-meter-high Skybridge. In terms of shopping streets, head to Bukit Bintang where you'll find many of KL's shopping centers catering to all budgets.
Ho Chi Minh City, Vietnam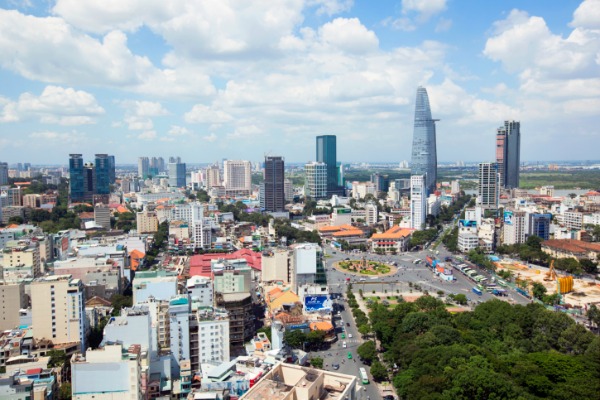 Photo credit: Eternity in an Instant/Photodisc/Getty Images
If you're shopping for souvenirs or want to stock up on cheap T-shirts and shoes or knock-off handbags, head to crowded Bến Thành Market where, like many markets in Southeast Asia, bargaining is expected. Prices will start high, so feel free to counteroffer. Bình Tây Market in Ho Chi Minh's Chinatown, or Cholon district, is a warren of 2,300 stalls, mostly catering to retailers who buy their goods wholesale here to sell at other markets. But if you're going to be in Cholon, a stop at the chaotic market is a unique experience, and you don't need to buy wholesale. If something catches your eye, see if you can bargain down to a price you're comfortable with. Goods here are some of the cheapest you'll find in Ho Chi Minh, so it's worth a browse.
More travel tips and ideas
Frequent Flier: 5 Places to go in Guatemala
London's luxury hotels
6 Places to try urban exploration