Antigua
The first stop on any tour of Guatemala should be the charming colonial town of Antigua, which drew us in immediately and made us want to stay for weeks. Exploring the abundance of beautiful colonial buildings is easily done on foot. There are ample places to stay, shop, eat and drink in Antigua, making it an ideal spot to spend several days. In addition to the multitude of colonial-era eye candy in pretty pastel hues and photo-worthy streetscapes, Antigua is ringed by three volcanoes, meaning you get stunning views everywhere you turn. If you're in Antigua for a few days, book a tour to climb Pacaya, an active volcano about an hour and a half outside the city. It's a moderate hike (but watch your footing), and the reward at the end is seeing real lava flowing, which our guide roasted marshmallows over.
Semuc Champey
Picture a natural limestone bridge over a rushing river filled with cascading pools of turquoise water, and you'll get an idea of why a visit to the natural wonder of Semuc Champey is a must if you're in Guatemala. We booked a tour from Cobán, but many visitors choose to stay in the town of Lanquín, which is actually much closer. We chose Cobán because it's bigger and had a better range of accommodations. No matter where you start out, you'll be glad you made the trek. Start with a short (about 45 minutes) but very steep hike to the lookout point (it's well marked). The view from the top is a great way to get a feel for the magnitude and beauty of Semuc Champey. Reward yourself with a few hours of swimming among the cool, refreshing pools and waterfalls surrounded by jungle. There really is nothing like it, and we would definitely go back.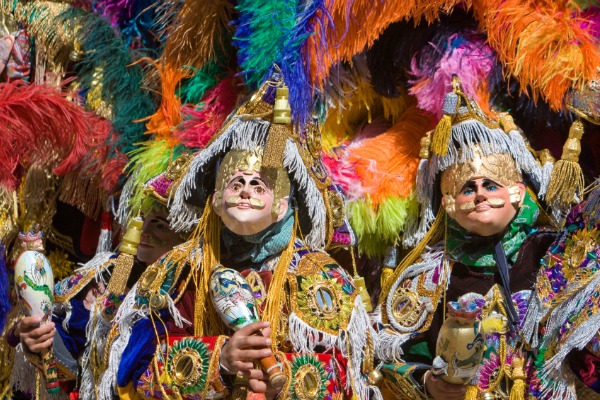 Flores
Compact Flores is well worth a couple of days. Many people base themselves here when visiting Tikal (see below), but Flores is more than a quick stopover. The winding cobblestone streets were made for aimless wandering, and while there aren't really any specific points of interest, it's the overall pleasant vibe and pretty views of Lago de Petén Itzá. Cafés and restaurants line the streets, many with terraces overlooking the lake. You don't need more than two or three days here, but it's a nice, laid-back stop to add to your itinerary.
Tikal
Soaring stone temples peek out of the jungle canopy and howler monkeys bellow in the distance: welcome to Tikal National Park. Most people visit Tikal from either Flores or El Remate, or you can stay directly in the park (we opted for El Remate and weren't disappointed). You can easily book transport to Tikal through your hotel, and it's best to arrive early (as in 5 or 6 a.m.) when the park is less crowded, and you have a better chance at catching a glimpse of some of the wildlife hiding throughout the jungle. You can hire a guide, but we opted to explore the park without one. One of the best parts of exploring Tikal is the fact that it's in the jungle, giving the archeological site an almost otherworldly feel. You'll need at least half a day to explore the many temples, shrines and palaces, and even that won't be enough to see everything. But what you do see will be awe-inspiring.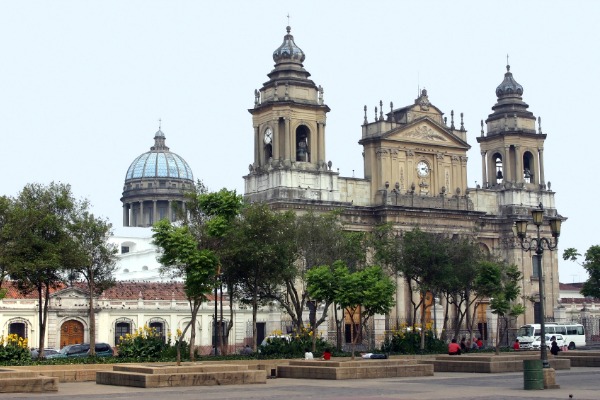 Lake District
Guatemala's Lake District is one of the more relaxing places we visited on our trip through Guatemala. There are several lakeside communities of varying sizes to choose from, all with their own personality. From the main lakeside town of Panajachel (about a three-hour bus ride from Guatemala City), you can start your exploration of the area. We headed straight for the tiny village of San Marcos La Laguna for a weekend of swimming and sunning on the rocky shores of the lake. The main road through town is where you'll find a handful of restaurants, food shops and cafés. There isn't much to do other than swim and enjoy the scenery, but once you're there, you won't want to do anything but relax. Other lakeside villages include San Pedro La Laguna and Santa Cruz La Laguna.
Next up
Pack your bags and join us next time when Frequent Flier heads to Palm Springs.
More travel tips and ideas
The best places to see wild alligators in Florida
8 Crazy castles in the United States
Travel guide to Cancun, Mexico