Big Thrills On
Top Coasters
Think you have the guts to take on America's top coasters? These 10 big rides push the limits of what the body can handle, and you'll love every second of it.
(page 2 of 2)
6
SheiKra at Busch Gardens Tampa Bay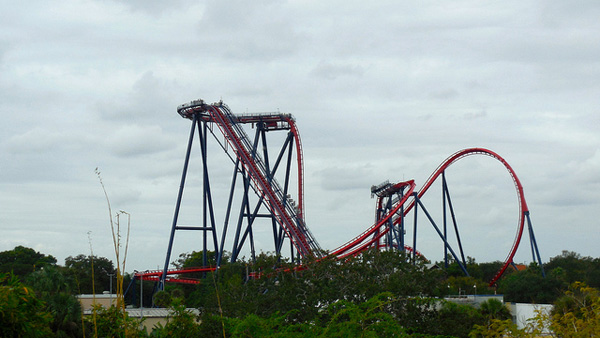 Photo credit: Rev Stan via Flickr
Tampa, Florida, is home to SheiKra, one of the world's largest steel dive coasters. The floorless coaster dangles riders at the top of a 200-foot drop before plummeting them down at a 90-degree angle. The heart-pounding wait before dropping gives you plenty of time to wish you were back on solid ground.
7
Diamondback at King's Island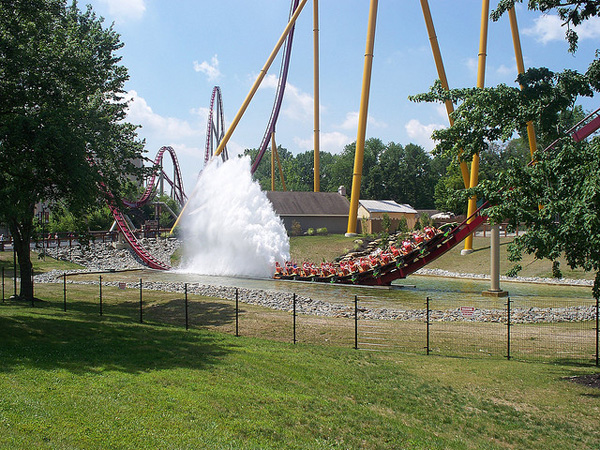 Photo credit: Sonja via Flickr
Thanks to innovative stadium seating, every passenger on Diamondback at King's Island in Mason, Ohio, has a stunning view throughout the ride. With 10 drops and a thrilling splashdown finale, this is a coaster that leaves you breathless.
8
Millennium Force at Cedar Point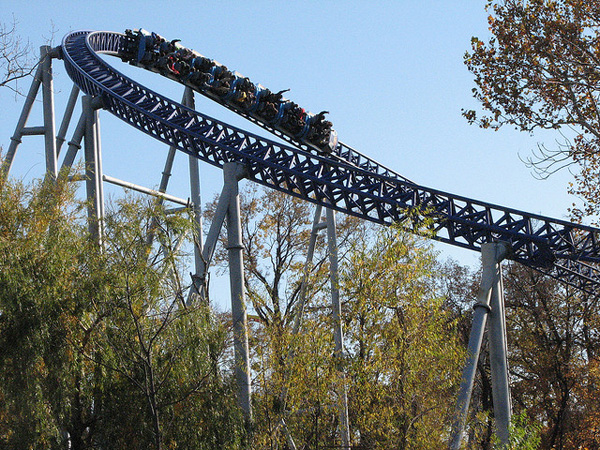 When it opened in 2000, Millennium Force broke several coaster records. Thanks to its insane 300-foot drop, it's still one of the tallest and fastest coasters in the world. Fans head to coaster mecca Cedar Point to take on this beast of a steel coaster.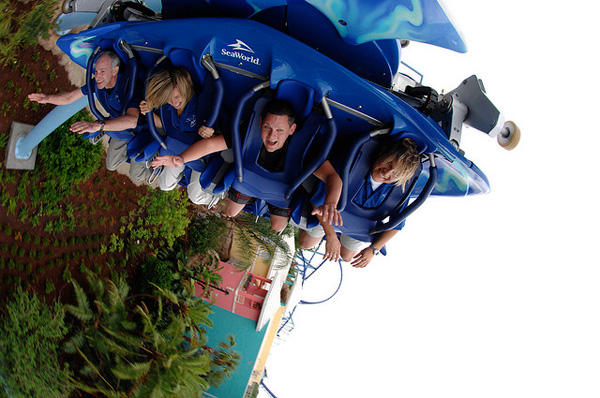 Photo credit: Ted Murphy via Flickr
Manta, built in 2009, features one of the most-innovative train styles on steel coasters today. Riders are angled at a prone position, mimicking the gliding stance of a manta ray in the ocean. Each dip and loop is taken face first, making Manta in Orlando one of the scariest rides to handle in the front row.
10
Nitro at Six Flags Great Adventure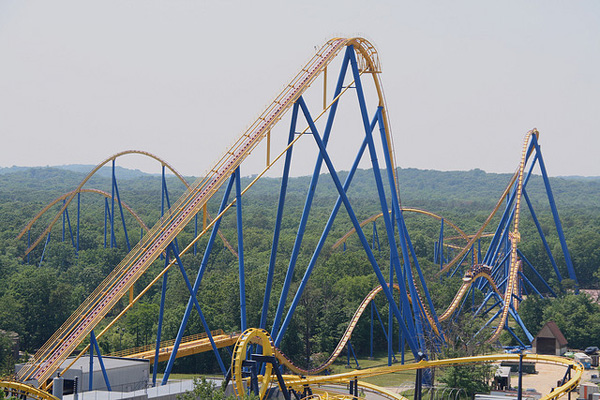 Photo credit: Adam Ahmed via Flickr
Thanks to a simple lap-restraint system, Nitro at Six Flags Great Adventure offers one of the scariest plummeting experiences. At 230 feet, it's not a record-breaking coaster, but it's enough to send you right back to the beginning of the ride to take on the terrifying drop again.
More adventure travel
America's 7 best amusement parks
Best baby-friendly amusement parks
Amusement park survival tips