Inspired by martha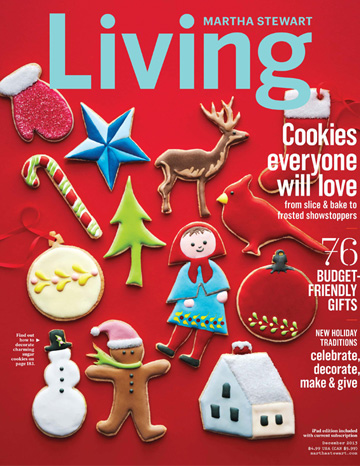 SheKnows Home and Living Editor, Kelli Uhrich, shares her favorite inspiration from this month's issue of Martha Stewart Living.
Each month it's the same: My life cannot function until I've browsed through the pages of Martha Stewart Living. Some might call it a sickness; others, an addiction. But for me, I call it a fundamental necessity of life. And in December, I believe that it's simply not Christmas until you've coveted the latest Martha Stewart craft.
With Christmas just around the corner, there's still enough time to squeeze in a last-minute craft. My recommendation for a quick evening or weekend project would be this remarkable PVC Christmas tree wall art.
It's a fun way to display leftover ornaments and trinkets, and it won't break your holiday budget. All that you need to create this seasonal masterpiece are a few PVC pipes cut into rings.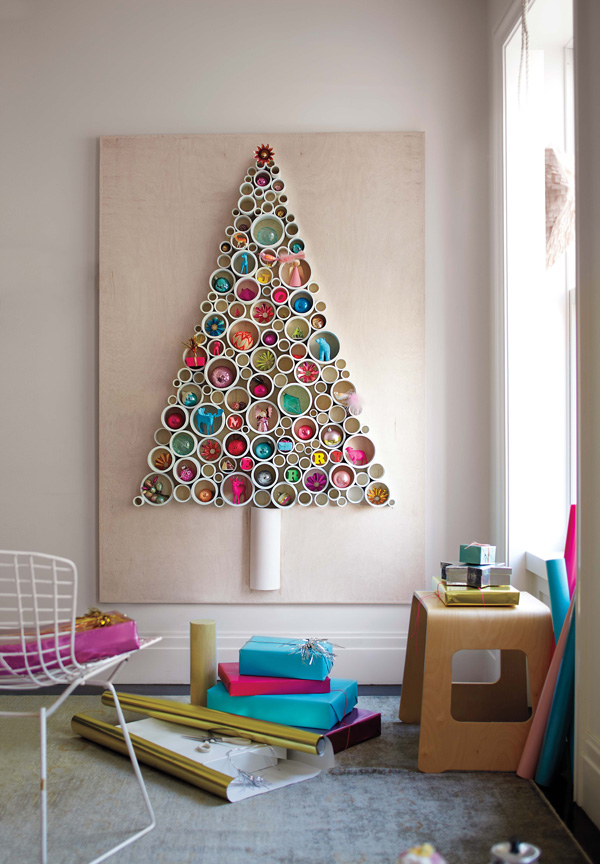 Quick tips to get this look
Choose various sizes of PVC pipe and cut them to different heights.
Use string or tape to first outline the shape of your tree; then glue your rings in place, keeping them within the lines.
Gather the items you would like to display, and determine your color scheme. Use spray paint as a quick way to refinish any items that don't already match or wrapping paper to wrap small jewelry boxes for extra pieces.
Spread your colors out in your tree, rather than clustering colors together.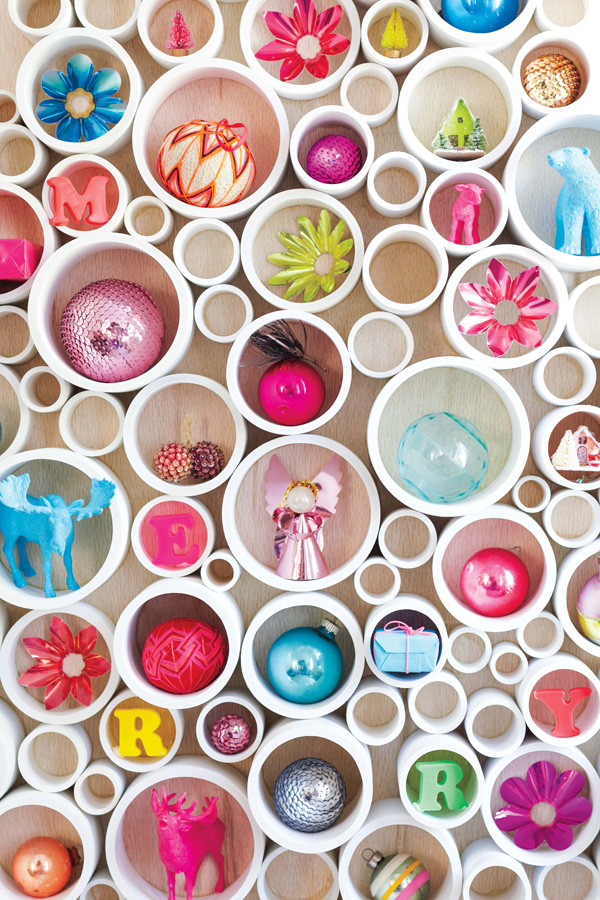 Happy crafting, and happy holidays from SheKnows!
More holiday craft ideas
How to make a gingerbread man postcard
Cute crochet snowman and Santa ornaments
DIY photo snow globe in a jar
Photos by Eric Piasecki. Courtesy of Martha Stewart Living. Copyright © 2013.