Technology That Boosts Your Sleep Habits
Is getting more rest on your list of resolutions this year? Get a head start with gadgets and apps that help you sleep better.
Watching TV before bedtime is a no-no. So is keeping a computer in your room. But what about technology that's specifically made to improve sleep? Boost your bedtime routine with these clever gadgets that help you sleep better.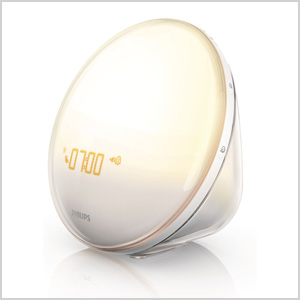 Wake up with light
The Philips Wake-Up Light simulates sunrise to naturally and gently wake you up. Humans are wired to rise and shine with the sun, so if you don't have the ability to wake from natural sunlight through your window, this is a cool way to wake up gently — feeling more refreshed. It won't help much if you didn't go to bed on time in the first place, so keep working on your sleep hygiene. (Amazon, $167)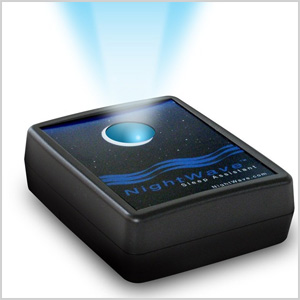 Meditate before bed
If meditation isn't your thing, let a gadget show you the way to deep relaxation. The NightWave Sleep Assistant is a small, portable device that uses pale-blue light to guide you through a series of slow, deep breaths. The light dims as the cycle of breathing ends, essentially tricking you right into sleep. When racing thoughts chase your sheep away, deep breathing may be the key to falling asleep more quickly. (Amazon, $50)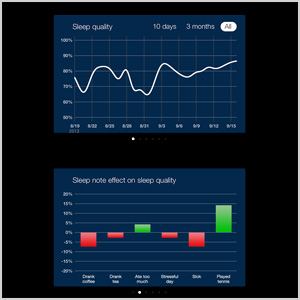 Let your phone guide you
Does the idea of sleeping beside your phone make you antsy? What if your phone actually helps you sleep? Sleep Cycle is an app that uses your iPhone's accelerometer to track your movement as you sleep. In addition to identifying your sleep patterns, Sleep Cycle finds the best possible wake-up time within a 30-minute window. This is an excellent option if you're seeking better sleep on a budget. (Sleep Cycle, $2)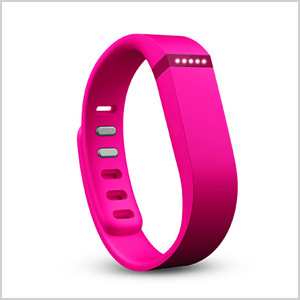 Track your sleep
Do you wake up feeling groggy? Maybe your quality of sleep is not optimal. While it doesn't replace a doctor's care, the Fitbit Flex is a clever gadget that tells you what you were up to at night. Find out if you wake up frequently and how restful your sleep actually is. As a bonus, the Flex can wake you up with a silent alarm. Your partner will thank you. (Fitbit, $100)
Create a better sound environment
Stop obsessing over every creak in your house as you're trying to fall asleep. Noise machines are great for busy areas, drowning out annoying sounds or simply calming the mind. The Ecotones Sound + Sleep machine doesn't use typical loops of sound, meaning those who are extra sensitive to sounds at bedtime won't catch the hiccup of a loop. Chill out to nature sounds or soothing brown noise. (Amazon, $127)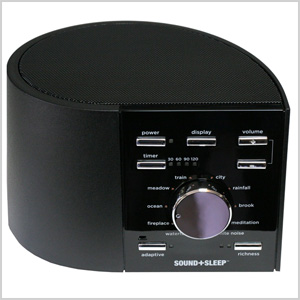 More on gadgets
Step by step: De-clutter your smartphone
Latest headphone options for quality sound delivery
18 iPhone cases for your new phone