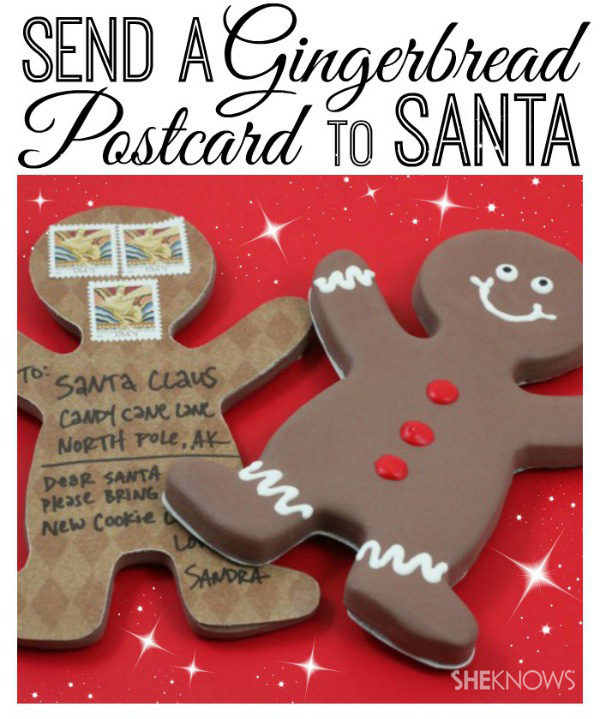 Deliver an extra-sweet holiday greeting by making and mailing a gingerbread man to someone special. It looks so realistic, your mail carrier might even try to take a bite out of this creative Christmas cookie postcard.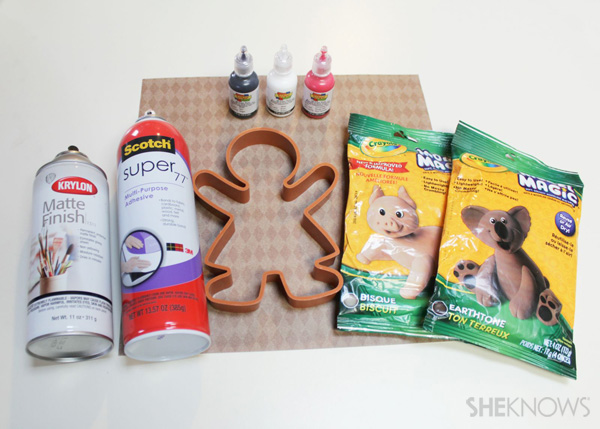 Supplies:
Note: Supplies will make 1-2 postcards.
2 packages Crayola Model Magic (bisque and earthtone colors)
Large gingerbread man or woman cookie cutter (6 inches or bigger)
Decorative card stock
Spray adhesive
T-shirt puff paint (red, white and black)
Matte finish spray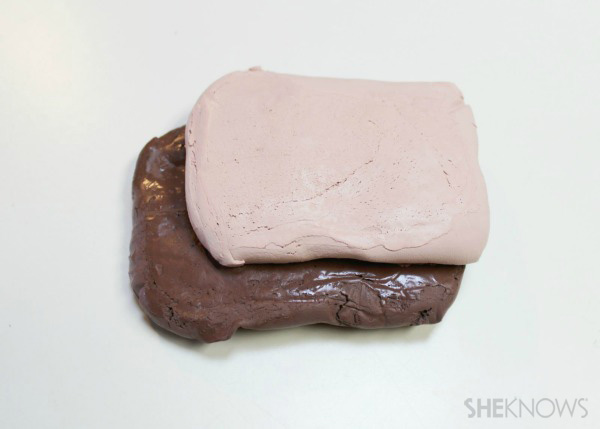 Kneed the 2 colors of Crayola Model Magic together until blended.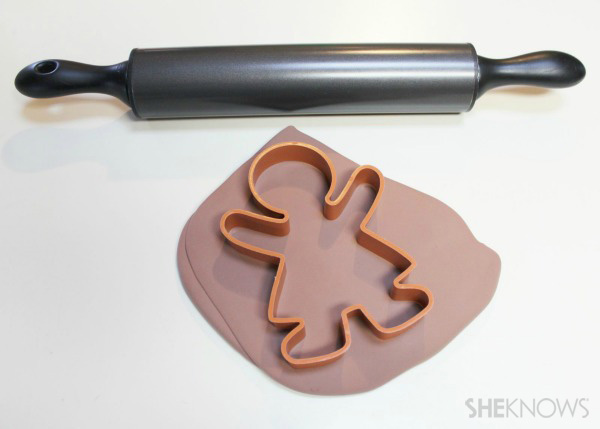 Flatten it with a rolling pin to approximately 1/2-inch thick. Cut a gingerbread man or woman shape with the cookie cutter. Roll and cut out 2 more gingerbread men with remaining modeling clay.
Place them on a piece of parchment paper and allow them to dry for 2 or 3 days.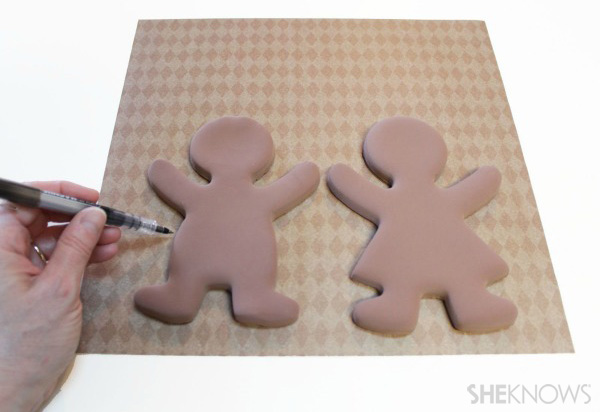 On a sheet of decorative card stock, trace around the hardened gingerbread men.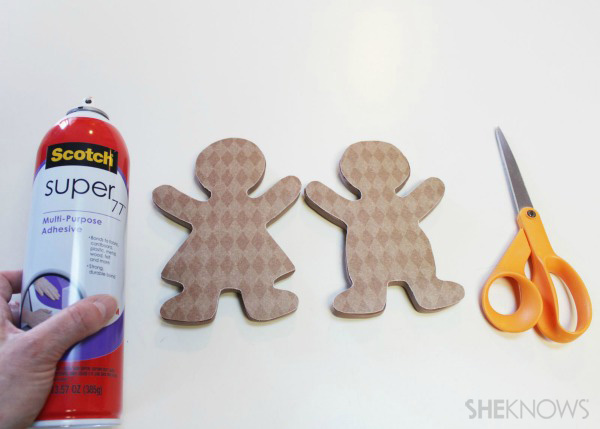 Cut out the shapes and spray-glue them to the back sides of the gingerbread men.
7
Decorate your "cookies"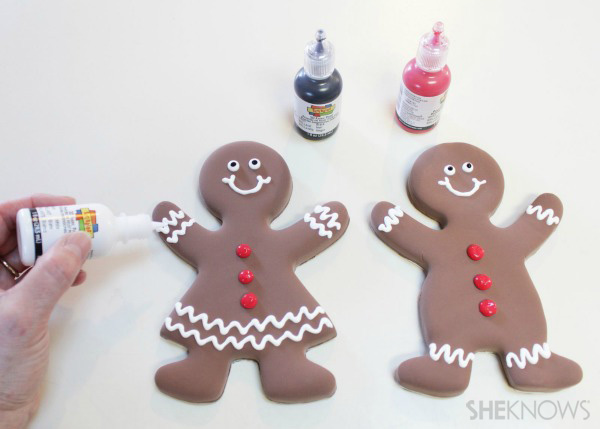 Using the T-shirt puff paint, decorate the fronts of the gingerbread men. Allow the paint to dry for 24 hours.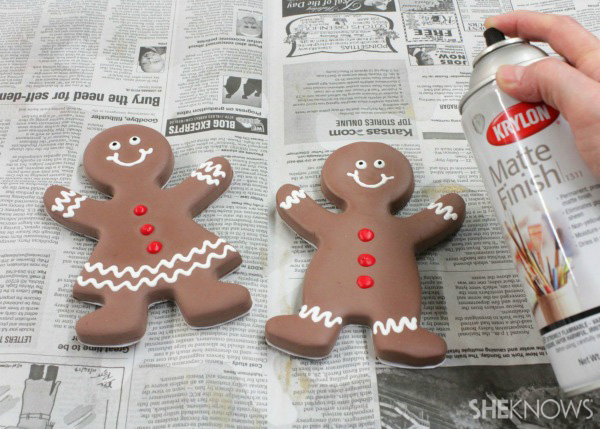 Spray the fronts with matte finish to seal. Allow it to dry.
9
Mail to everyone you know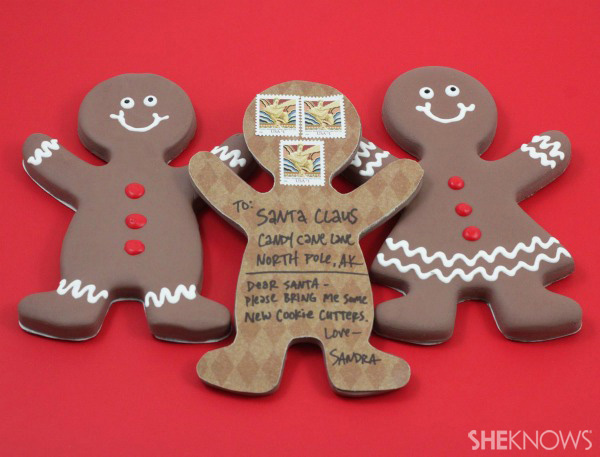 Stamp, address and mail your gingerbread man postcards. Sizes and weights will vary, but mine mailed for just under $3, so I used three $1 stamps.
More fun things to mail
Learn to make a pumpkin pie postcard
DIY ice cream sandwich postcard
How to make a mailable watermelon