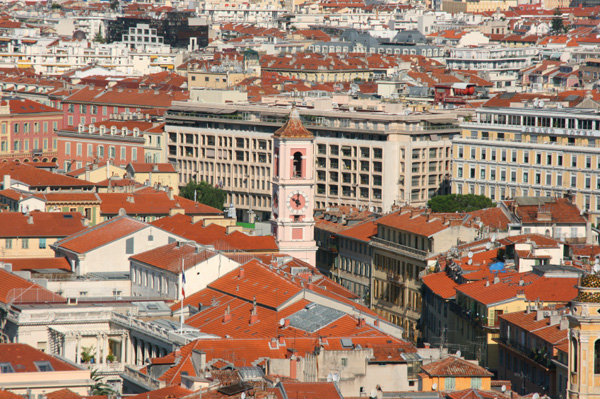 Explore Old Nice
Getting lost among the narrow, winding streets of Vieux Nice (Old Nice) was one of the highlights of our visit. Tall, pastel-hued buildings hold pleasant surprises at every turn: a quaint café, a tiny shop selling pottery or a bustling produce market. The beautiful neighborhoods are ideal for aimless wandering, and the deeper you go into the maze of alleys, the more you find. The afternoon sun bounces off of colorful shutters, washing lines are strewn from tiny balconies, cats lounge on stoops, and tourists and locals flit from one street to the next, often with shopping bags in hand. Although you'll find many trendy bars and boutiques here, a visit to Old Nice still feels like a step back in time.
Get cultured
If it's art and culture you're after, Nice boasts several museums worth visiting. In fact, Nice has 20 museums and municipal galleries to choose from. Start with the Musée des Beaux-Arts des Nice. Housed in a late-19th-century villa, this small but well-curated museum has paintings and sculptures from the 13th to the 20th century. Next, if you're a fan of Matisse, make your way to the Musée Matisse de Nice. The museum provides a good overview of the artist, who lived in Nice from 1917 until his death in 1954. Along with paintings and drawings, you'll also find the artist's personal objects. For something a little more contemporary, head to the Musée d'art moderne et d'art contemporain (MAMAC). The MAMAC has almost 1,200 works from the 1960s to the present. Do note that many museums are closed on Mondays.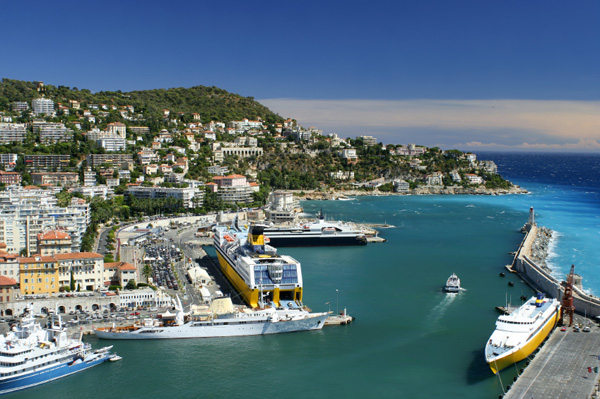 Hit the beach
The beaches in Nice might not be sandy (they're covered in pebbles), but they are beautiful. If you plan to lie directly on the beach, you'll need an extra-thick towel or a mat to cushion the uneven pebbled surface. Choose from 15 private and 20 public beaches. Private beaches offer amenities such as sun loungers, showers, lockers and umbrellas for a fee, whereas at most public beaches, it's just you and your towel. It comes down to how much you want to spend and how comfortable you want to be. We stuck with the public beach and had no trouble finding a sunny patch of pebbles. Getting down to the water can be a bit tricky due to the rocks, so be careful as you get into the water. If you opt for a private beach, visit a few before you decide as some are more expensive than others.
Wander the Promenade des Anglais
No visit to Nice is complete without a walk along the iconic Promenade des Anglais. Lined with cafés and home to many of the area's best hotels, the walkway is a great place to people watch, find a spot to eat, jog, or simply take in some of what makes Nice such a spectacular seaside city. It's the kind of place where you can walk every day during your visit and always see something new, and being by the water is always a relaxing way to spend a morning or afternoon.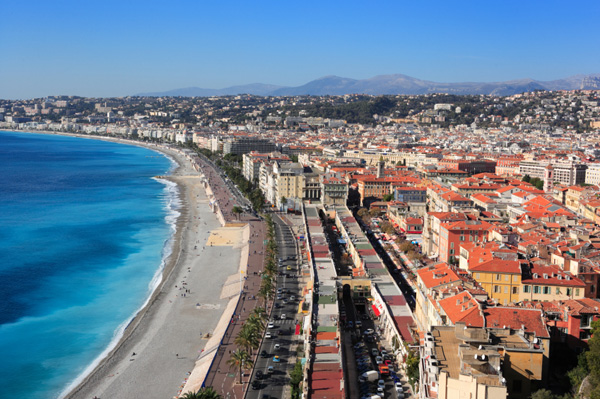 Take in the views from Castle Hill
Castle Hill, or Colline du Château, isn't so much a castle as it is a hill (the castle has mostly crumbled away). But hiking up the hill offers a panoramic view of the city below, including Old Nice and the Bay of Angels. If you don't feel like walking, there is an elevator that can take you most of the way, but we recommend the scenic walk. In addition to the aforementioned fantastic views (make sure you have your camera), there's a pretty (though man-made) waterfall, picnic areas, some historical information and a playground if you're traveling with kids.
Next up
Pack your bags and join us next time when Frequent Flier heads to St. Vincent and the Grenadines.
More travel tips and trends
How to zap the fear of flying
A winter getaway to Madrid
Travel guide to Aruba