(page 3 of 3)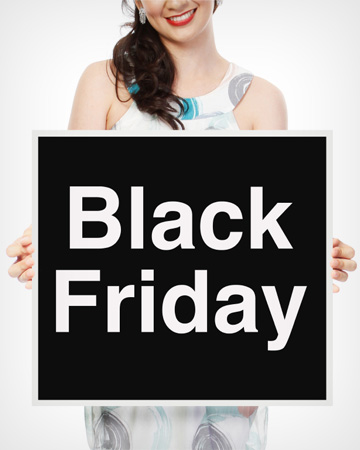 Ladies, start your engines...
Black Friday is the busiest and best shopping day of the year. That's why we wanted to give you the heads-up on these fantastic deals for Black Friday, 2013.
No matter what you need, there's a deal to be had for everyone this Black Friday.
Kids
If you plan to spoil your kiddos rotten this year, Kmart and Toys R Us have some deals you should know about.
Pets
Don't leave out Fido! Pets are people, too. (Actually, they're not, but we love them that much.)
Clothing, makeup, accessories and more
While you're out, splurge on something for yourself.
Music
If you have a little (or big) musician in the making, check out these deals on instruments and more.
Storewide deals
In addition to deals on tons of great items, some stores have storewide deals, doorbusters and freebies available on Black Friday in stores and online.
More Black Friday deals
Best Barnes & Noble Black Friday sales
Academy Sports Black Friday shopping
Weekend home shopper: Black Friday deals for the home