(page 2 of 3)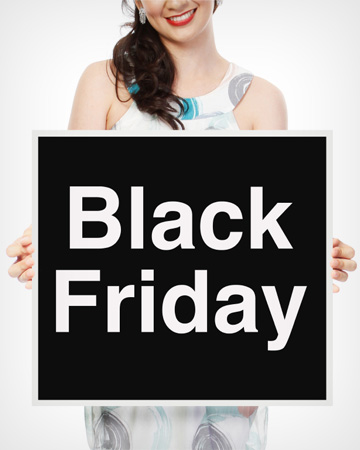 Ladies, start your engines...
Black Friday is the busiest and best shopping day of the year. That's why we wanted to give you the heads-up on these fantastic deals for Black Friday, 2013.
No matter what you need, there's a deal to be had for everyone this Black Friday.
Home items
There are tons of home items on sale every year, and with some of the deals we've found, it might be a good time to deck out your kitchen with some new home appliances.
Enjoying these deals?
Check out the app from our friends at FatWallet.com — available for
iPhone
and
Android
devices — so you'll always have the most current deals at your fingertips!
Gaming
Whether you play or not, you'll probably be buying some game consoles or games this year, so why not save some cash on the titles you know they're going to want?
Electronics and computer accessories
While tablets and smartphones are sure to be the popular gifts this year in terms of geekery, now's a great time to get deals on other electronics, too.
Up next: Black Friday sales on kids' items, pet products, clothing and more >>