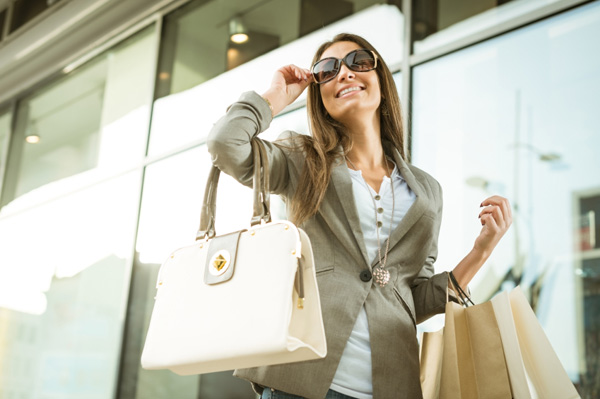 Don't push your luck
Things always turn out well when the Sun forms a square to Jupiter in the sky. This is one of Astrology's most exuberant and rewarding planetary combinations. Not only will you achieve your aims, but you will do significantly better than expected. And herein lies the rub. Everyone tends to get a bit carried away when touched by the influence of Jupiter. Good fortune goes to people's heads — making them reckless, extravagant and greedy for more. This is when a blessing becomes a curse. Whatever your lucky break (it should show up around Oct. 12), honor the planet of generosity by sharing with others. Do this, and Jupiter will bestow more good fortune in the future.

ARIES (March 20 - April 18)
Make sure all the money's in place before you commit to a property sale, renovation or purchase. Everything may appear to be simpatico on the surface, but Mercury passing under the beams of Saturn on Oct. 8 will raise certain red flags about a real estate agent, contractor or buyer. You do not want to ignore these warnings. This isn't to say that the information is damning, but there is something iffy about the financing. You don't want to be left hanging because someone backs out of the deal at the last minute.

TAURUS (April 19 - May 19)
You are to be commended on how well you've held it together at work and at home. You have faced enormous challenges in both areas of your life these past few months, and you have shown amazing grace under pressure. A sign of your success will come this week when co-workers and loved ones shower you with spontaneous expressions of gratitude and appreciation. You may still be traveling a rough road, but it will be nice to know that you are not traveling it alone. You are surrounded by people who care.
---

GEMINI (May 20 - June 19)
The Sun/Jupiter square this week shows that your goodwill acount may be overdrawn. We all get into certain modes where we bark orders without thinking; grow impatient with others' repeated mistakes; and turn to our inner circle of friends for love, support, advice and understanding again and again and again. So when's the last time you paid into the kitty? Judging from the looks you'll be getting throughout the week, it's probably been a while. This would be a good time to share the love.

CANCER (June 20 - July 21)
Cancers aren't eager to embrace change. Much of this comes from being a child of the Moon. The Moon — although changeable in appearance — is cyclical in nature, and it's these uninterrupted cycles that you rely on for consistency and security. The beauty of the current Jupiter/Sun square is that it pushes to expand your horizons. You may be seized by the urge to travel, to move or to take up temporary residence somewhere else for a while. Heed these impulses to explore your world and your options. Doing so will enrich your life.
---

LEO (July 22 - Aug. 21)
You've endured weeks of abuse, so you're in no mood for more aggravation. Nevertheless, Jupiter squaring the Sun on Oct. 12 shows that certain rivals and/or opponents are still hell-bent on making your life miserable. Usually this would be cause for concern, but the stars show that your tormentors have overplayed their hand. In fact, they are so out to lunch that all you have to do is wait for the retributive energies of the lunar eclipse on Oct. 18 to serve them with their reality check. It will be steeper than they think.

VIRGO (Aug. 22 - Sept. 21)
Don't get too disappointed when you hear news of another setback or delay on Oct. 8. It's aggravating for sure, but it's also a situation that is in the process of getting worked out. It really shouldn't be taking up any more of your time. Meanwhile, fortuitous planetary aspects will surprise and delight you on Oct. 11. It looks as if you really made a positive impression on someone you spoke to recently, and he will want to meet with you ASAP. This concerns an interview, an audition or a mutually beneficial enterprise.
---

LIBRA (Sept. 22 - Oct. 21)
Why aren't you doing the work that you feel you should be doing? There are times when the idealism of Libra gets in the way. If your standards are so high as to be out of reach, then what's the point of having them? Perhaps it's time to lower your expectations. Even weight lifters know that you can't expect to do the heavy lifting right away. You have to work up to it by starting out light. Do the same, and you'll be back on the road to realizing your greatest ambitions.

SCORPIO (Oct. 22 - Nov. 20)
This week marks the first anniversary of Saturn in Scorpio. So how are you doing? If you're still forming sentences, then that means you're doing well. Saturn, the planet of tests, is the most relentless during the first year of its two-year stay in your zodiac sign. The first year is when you're given the heaviest burdens and must face the steepest obstacles. But now that you're moving into Year 2, you will see that you've gotten the hang of all this. Instead of defeating you, Saturn has introduced you to strengths you never suspected you had.
---

SAGITTARIUS (Nov. 21 - Dec. 20)
Contrary to popular opinion, you are not living in a fool's paradise. You really are on to bigger and better things, and there's every reason to expect the best. However, the timing may be off. The Mercury/Saturn conjunction on Oct. 8 is bound to introduce some hidden wrinkle that won't be easily ironed out, and though you are right to believe in the power of positive thinking, said positive thinking may not deliver as quickly as you want it to. You would be well advised to push back deadlines by two weeks.

CAPRICORN (Dec. 21 - Jan. 18)
Believe it or not, things really are coming together for you. It's hard to recognize because developments don't square with expectations, but if the past two weeks have taught you anything, it's to toss out expectations. Right now, the Universe is choosing strange mouthpieces to communicate the way for you to go. It's not exactly UFO signals beamed into your dental work, but it's close. In other words, look to the most unlikely encounters or offbeat conversations to convey the insight and wisdom you seek. All you have to do is listen.
---

AQUARIUS (Jan. 19 - Feb. 17)
So are you on top of the world looking down, or are you at the bottom of the heap looking up? It's one or the other with Saturn completing its first year at the pinnacle of your solar horoscope. If you're on top, then enjoy this breather because there will soon be higher heights to scale. And if you're at the bottom? No worries. Whatever put you there, it was meant to free you from burdensome situations that were weighing you down. Embrace the freedom and opportunity to live life on your own terms.

PISCES (Feb. 18 - March 19)
Now's the time to collect your winnings and to cash in. Part of you won't want to. You're on a roll, and there are no signs that it's letting up. But as anyone who's ever experienced a winning streak knows, the time to get out is when you're riding high. Note that this burst of good fortune slackens after the Sun/Jupiter square on Saturday. This will be followed by a lunar eclipse on Oct. 18 and then a Mercury retrograde on Oct. 21. These could turn your pluses into minuses if you're not careful.
More horoscopes
Your weekly love horoscope
Your weekly career horoscope
Your annual love horoscope for 2013