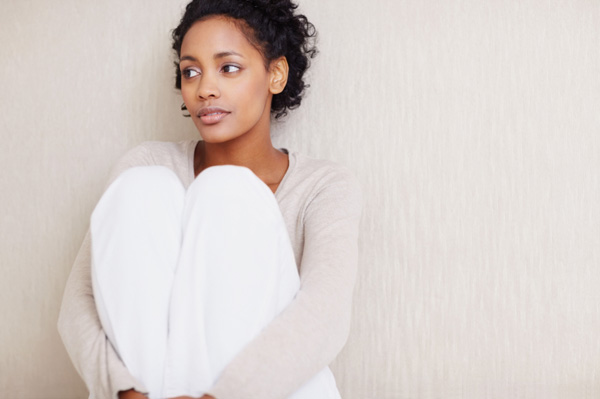 What hangs
in the balance
If there's anything that you're certain of, it's that you're sick and tired of uncertainty. You have put your life on hold as you've waited for a loved one to get his act together, for a boss to make good on his promises or for a final judgment to be rendered regarding a dispute or lawsuit. Fortunately, the Sun in Libra — the zodiac sign of the scales — shows that you will soon get your answer. At the very least, you will get your life back — and at the very most? Your prayers will be answered beyond your wildest hopes when you see that there truly is such a thing as justice in the universe.

ARIES (March 20 - April 18)
You were born under a heroic sign, so it's in your nature to take on the tough tasks and to soldier on — no matter what. However, this week's Mars/Venus square begs the question of whether or not others are doing their part. This isn't to say that they're exploiting you, but it could also be argued that their passivity puts you in the position of having to do the lion's share of the work. Have a sit-down talk on Sept. 28 to discuss how they can do more to help out.

TAURUS (April 19 - May 19)
Life at home couldn't be more stressful. Things have reached the point where you can no longer look the other way, and you really must hash out your differences with a family member. Take this week to work out what you want to say and the way in which you want to say it. Remember that both of you are right and both of you are wrong in matters like this. If you look for the common ground and stand by it, then you will prevail upon this person to meet you halfway.
---

GEMINI (May 20 - June 19)
Could life get any better? Yes, but you'll settle for all the good things that are happening. You may notice the enormous difference between where you were a year ago and where you are now. Last year, you were working twice as hard to reap half the results, whereas now, the rewards are ripe for the picking. Whether this is a delayed effect or karmic points for good behavior is anyone's guess. The only thing that this Astrologer can tell you is to enjoy it while it lasts — which will be through Oct. 20.

CANCER (June 20 - July 21)
Jupiter in Cancer portends good fortune, divine protection and a sense that the gods are smiling down on you. And it's true — things really are going your way. However, Jupiter can also lead you to be generous to a fault, and it's in this regard that Jupiter can create a sense of false infallibility or cause you to be indiscriminate at a time when you should be vigilant. Be careful about the promises you make and the pledges you agree to this week, because people will hold you to them.
---

LEO (July 22 - Aug. 21)
You're probably regretting all those commitments you made recently, because now, it looks like everyone and his brother will be taking you up on them. One of the drawbacks to being a Leo is that you want people to like you too much and you'll do just about anything to stay in their good graces. This kind of magnanimity can also attract hangers-on who will try to manipulate you through guilt trips and shame tactics. Well, if anyone can put the hyenas in their place on Sept. 27, it's the Queen of the beasts!

VIRGO (Aug. 22 - Sept. 21)
You were born under Mercury, the planet of the mind. You learned long ago to favor brain over brawn, and your motto is "Where there's a wile, there's a way." Yet even your ingenuity has been taxed recently, as you have had to contend with a financial matter that just won't go away despite your best efforts to please and appease. On Sept. 29, Mercury will enter stealthy Scorpio. This is when you will come into possession of certain facts that will allow you to turn the tables in your favor.
---

LIBRA (Sept. 22 - Oct. 21)
The reason you're feeling pressured right now is this: You have something that others want. Maybe it's looks, money, a coveted position at work or billionaire bachelor Jack Dorsey's personal phone number. In any case, it's a little creepy being the object of people's envy — and being a Libra, you may even feel obligated to those who aren't as fortunate as you. Words to the wise: Rethink it. You worked long and hard to get where you are today. If you can do it, then others can do it, too.

SCORPIO (Oct. 22 - Nov. 20)
It's hard serving two masters. Life at home is just as demanding as life at work nowadays, and you have to make both sides happy. Thank heavens you were born under a zodiac sign that thrives under pressure. Other people would have suffered emotional meltdowns, but you appear to be rising to the higher occasion of yourself. Look for a moral victory on Thursday, when you will flatly refuse to go against your beliefs. This may cost you financially, but what it will do for your confidence and bargaining power will be invaluable.
---

SAGITTARIUS (Nov. 21 - Dec. 20)
All's well that ends well when Venus forms a trine to Jupiter on Sept. 26. You had a few dodgy moments there, but you will emerge no worse for wear, and that's a good thing. Nevertheless, experience cannot be your teacher unless you are willing to learn from your mistakes. Turn to friends and intimates this weekend. They can serve as both your conscience and your memory now. Some of the truths you'll hear may be unflattering, but they're necessary for you to come to a better understanding of yourself.

CAPRICORN (Dec. 21 - Jan. 18)
The Sun will be passing over your solar midheaven for the next four weeks. This is the most powerful angle in Astrology, and you can expect lots of praise, recognition and accolades. Use this to strengthen your position in business and to improve your romantic prospects. People want to introduce you to people in positions of influence, but that won't happen if you continue pressing your nose to the grindstone while burning the candle at both ends. You'll need to be out and about on Sept. 26, Oct. 12 and Oct. 16.
---

AQUARIUS (Jan. 19 - Feb. 17)
You shouldn't have to fight for what's rightfully yours. That would only undermine your position. What you want to do is calmly bring people's attention back to the paperwork. A contract or agreement clearly states that you are the one who is owed — rather than the one who owes — so how others want to handle this is their problem and not yours. Being a fair-minded Aquarian, you will probably work with their timetables and cash-flow issues. Nevertheless, it's still important to set a deadline and hold people to it.

PISCES (Feb. 18 - March 19)
Being true to yourself is turning out to be more alienating than you'd expected — perhaps because the self you are expressing nowadays is still a mystery to the loved ones and friends who thought they knew you better than you knew yourself. As far as you're concerned, you're just living on the outside what you've been living on the inside all along — but they don't know that. Practice patience and compassion and extend the benefit of the doubt where and when you can extend it. They'll come around to accepting you.
More horoscopes
Your weekly love horoscope
Your weekly career horoscope
Your annual love horoscope for 2013