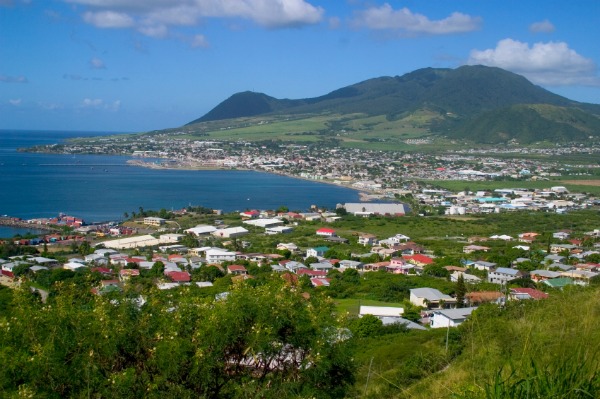 Stay
Base yourself at the sprawling St. Kitts Marriott & The Royal Beach Casino. With its excellent beachfront location and large, comfortable rooms it's an ideal spot to begin your Caribbean vacation. The open air design means that no A/C is required in the lobby, and those soft, sea-kissed Caribbean breezes are enough to keep you cool. Walk out of the airy lobby and you're greeted with swaying palm trees around two of the three free-form pools on the property. A little further on you'll find the golden sand beach and clear blue Atlantic Ocean. Rent snorkel equipment (and maybe spot a sea turtle), take advantage of one of the daily activities on offer or simply soak up the sun on the beach with intermittent trips to the swim-up pool bar (the only one on St. Kitts).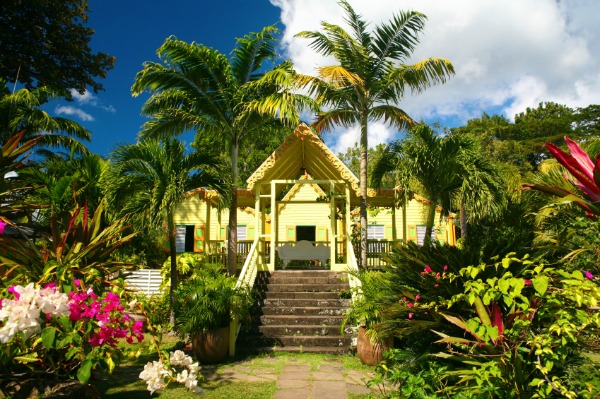 Do
There is a surprising array of things to do on St. Kitts (we didn't even get to the rainforest during our visit), so you won't get bored and there's plenty to satisfy any type of traveler.
Hike or drive up to Brimstone Hill Fortress National Park, a UNESCO World Heritage Site that offers a panoramic view of the emerald green hills of St. Kitts. Explore the fortress, which is well signposted with historical information, and take in the stunning views (just try not to snap 1000 photos).
Take a wander around quaint Basseterre, the capital city of St. Kitts. The colorful Caribbean capital offers a chance to get a better feel for local life and to shop for souvenirs or stop for a cold drink.
Quick tip: If you want a great photo op try and make your way to Timothy Hill — phenomenal views of the island and beyond. Just be aware there are a few touts up there who will try to entice you to take a photo with baby monkeys. They will expect money for a photo so just politely decline and enjoy the view.
Eat & drink
Eat like a local at friendly El Fredo's in Basseterre, across from the waterfront. The small, family-run lunch spot offers simple but tasty home cooked meals. Try out some local favorites like peas and rice, dumplings, stewed oxtail, barbequed chicken and seafood dishes
For a high end dining experience on the island, head straight for Carambola Beach Club, a chic beachfront restaurant on South Friar's Bay. With a 4000 bottle wine cellar, sushi bar, tapas menu and strong list of European dishes with a tropical flair, you're bound to find something on the extensive yet well-curated menu. Do note however that they are closed now until October 27th.
Grab a drink and dance the night away at Mr. X's Shiggedy Shack, a popular drinking and dining spot on The Strip (where all the nightlife action is in St. Kitts). Once the live music starts (and sometimes, a fire dancer), take your Carib (a local brew) onto the dance floor and get moving. Locals and tourists aren't shy about strutting their stuff to the lively band.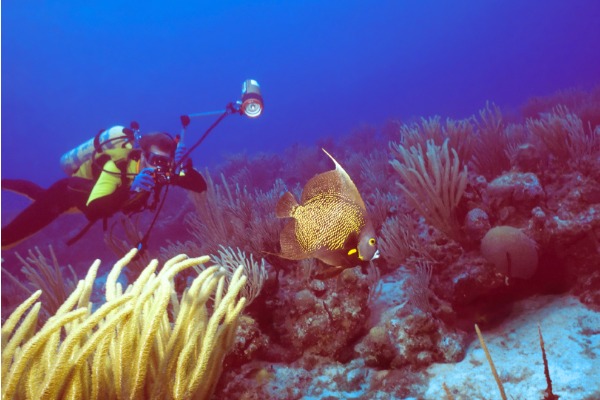 Beach hop
If we're in the Caribbean, you can bet we're spending some quality time on the beach and St. Kitts is no slouch in the sand and surf department. Start right outside the St. Kitts Marriott on North Frigate Bay Beach. Walk north from the hotel and you'll get to a more secluded stretch of sand. In fact, you can keep on walking for about an hour if, like us, beach walks are a must-do. Head back when you're ready and then grab a beach chair and soak up some sun.
Located along South Peninsula, Cockleshell beach is an ideal spot to spend the day. It's also known as one of the best beaches on the island. On a clear day you can see right across to St. Kitts' sister island, Nevis. Grab a bed on the beach and nap in the sand in style or take a dip in the crystal clear water.
Indulge
Don't leave St. Kitts without a hot bamboo massage from the Emerald Mist Spa. After all of your exploring and beach-hopping you'll deserve it. The unique 50 minute treatment involves a deep tissue massage technique with the aid of warm stalks of bamboo. The relaxing experience left us feeling like we'd just done a marathon yoga session (minus the mat or the hard work).
Up next
Pack your bags and join us next time when Frequent Flier goes hiking in Malaysia's Cameron Highlands.
More travel tips and ideas
Frequent Flier: Visiting the Mayan site of Tikal
 5 US islands you have to visit
An adventure trip to Fiji