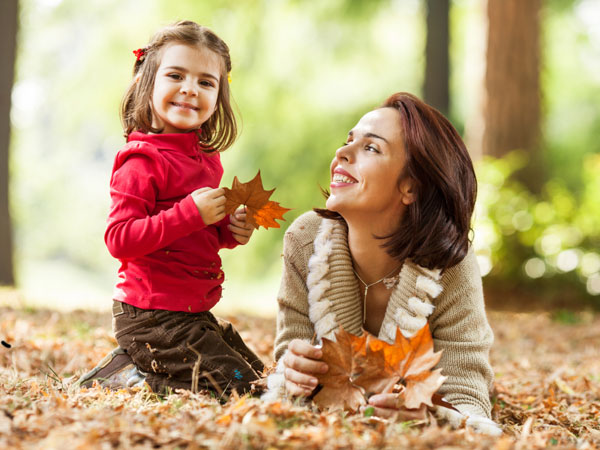 Fresh air and fun
If the sound of SpongeBob Square Pants sends a shiver down your spine, it might be time to take back control of your kids' after-school routine. Regain your sanity and vanquish your SpongeBob nightmares by trying one of these 10 unique after-school activities this fall.
1
Pack a picnic and art supplies
Prior to picking up your child from school, load up your car with a few tasty snacks and a small box of art supplies. Instead of taking your kid home for an after-school snack, take her directly to the park and spend some time chatting, snacking and coloring underneath the beautiful fall sky.
2
Chat over a
Sonic limeade
Speaking of chatting, there's something about a Sonic limeade that can open up dialogue between parents and children. Surprise your child with a spontaneous trip to Sonic for a memorable treat (and remember that Sonic's Happy Hour is from 2 to 4 p.m. for half-price drinks)!
3
Check out a painting class
Who says painting classes are just for middle-aged women with a drinking problem? Enroll both your child and yourself so you can 1) make memories, and 2) update your home decor with a few priceless knock-offs of Van Gogh's Starry Night.
This one is easy, as long as you have access to bread and ducks. It won't work without one or the other. Pick your child up from school and travel to a pond with an inexpensive loaf of bread (heaven forbid you toss Orowheat) to feed the ducks. It's surprisingly fun, even for adults.
5
Learn about urban homesteading
There are several ways to learn about urban homesteading. You and your child could head to a pioneer farm, take a gardening class together or just go to a feed store to learn about raising baby chickens. The benefit, of course, is that you and your child can then figure out how to plant a small garden and harvest vegetables at home.
Don't wait until you actually get around to booking a photographer to take memorable pictures of your kids. Instead, take the kids to the park or botanical garden and turn yourself into a photographer. Once you've taken a few good shots, turn the camera over to them so they can record their own memories of the day.
Mud pies are one of the great joys of childhood, but the busyness of school and home life can prevent kids from just getting dirty in the backyard. Send the kids outside, and if you're feeling really daring, get mucky with them.
Mommy-and-child yoga studios are popping up all over the U.S., so take your child to check one out with you. Yoga is a healthy, non-competitive exercise activity that is as good for kids as it is for adults.
Your child doesn't need to be enrolled in organized sports to learn exercise and coordination skills. Just take him or her to the park to play catch or kick a ball back and forth. Make the game as casual as you can, and you'll likely be surprised by the creative competition your child dreams up.
Purchase a model kit (Revell, prices vary) — like an airplane or a car — and watch how engrossed your child becomes in building the model from scratch. In the days or weeks your child is building the model, you may not even have to ask to turn the television off.
More from School & Education
Keep your latchkey kid safe this school year
Quick-sew tips to save clothes
6 Campus fashion trends to avoid