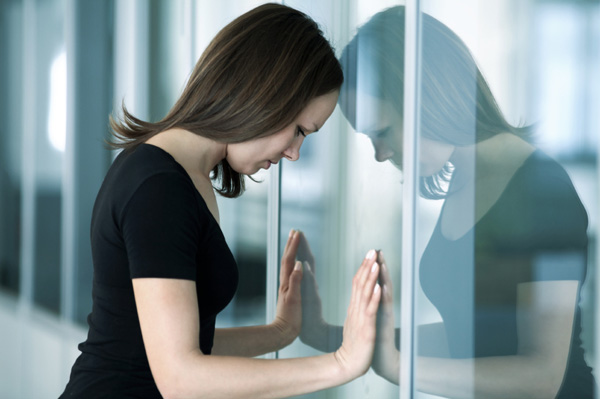 Something's got to give
Be forewarned: This is not going to be an easy week. There is a cardinal T-square forming in the sky on Sept. 14 and 15, and this energy will be with us through Oct. 4. Cardinal T-squares always bring a "change in season," and you will see significant shifts in the lives and loves of everyone around you. You will hear a lot of talk about hitting the wall, not being able to continue as-is and enough being enough. Something's got to give — and it will, as old relationships crumble under the pressure. Believe it or not, it's for the best because many of these associations have outlived their purpose.

ARIES (March 20 – April 18)
Expect a week of sudden revelations and unexpected turnabouts. You will think that this concerns that area of your life where you've been experiencing run-ins with a boss or parent (Sept. 9), but the real surprise will come near Sept. 15, when a sibling or friend walks out on a long-term relationship. You will want to wait to get the full story before you jump to any conclusions. Circumstances have been challenging for a long time, and this person was in worse shape than anyone knew.

TAURUS (April 19 – May 19)
Mars, the planet of conflict, entered that part of your solar chart that pertains to home and family on Aug. 27 — and it looks like you've been hard-pressed to keep the peace ever since. One of these disputes will come to an end this week, when a loved one decides to remove himself. Do what doesn't come naturally and let him go. Everyone needs some time away to work things out. One of the greatest expressions of love, trust and faith would be to allow him to do this.
---

GEMINI (May 20 – June 19)
You're used to people asking your opinion or test-driving their ideas past you to see what you think, but it should be apparent by Wednesday that what's going on nowadays isn't normal. The problems you're hearing about are heavy and intense. Be a sounding board but remember that it's not your job to save anyone. You can lend a shoulder to lean on without taking on anyone's emotional burden. Do this, and you should emerge from all the Sturm und Drang no worse for wear on Sept. 17.

CANCER (June 20 – July 21)
You will be under the dual influences of Uranus and Pluto from Sept. 14 through Oct. 3. Uranus will push you to make the changes you don't believe you can make, while Pluto will force you to honor your responsibilities and commitments. Sound crazy enough for you? It will be, but what's really going on is that circumstances beyond your control are about to present you with a broom with which to make a clean sweep. You and your world will be dramatically altered in the weeks to come.
---

LEO (July 22 – Aug. 21)
Forget about freeing yourself from a family burden or obligation. It's not going to happen as long as Saturn, the planet of trials and tribulations, resides in that part of your solar chart that pertains to hearth and home. You will have to contend with mounting house costs, a loved one in crisis or an impossible-to-please relative. Meet these responsibilities head-on. You won't solve them quickly (Saturn is the planet of time), but you will learn to cope with them in ways that give you renewed strength, resilience and purpose.

VIRGO (Aug. 22 – Sept. 21)
You don't like feeling out of your depth. It makes you want to look for the nearest escape clause or loophole. Your reasoning is that if you can't master a situation now, then you can always return to wrestle with it another day. Unfortunately, there have been too many postponements already. You are involved in a situation where the cure is as bad as what ails, but it's better to see things through to the end. You will spot a light at the end of the tunnel after Oct. 8.
---

LIBRA (Sept. 22 – Oct. 21)
Your Ruling Planet Venus enters Scorpio on Sept. 10, and you will feel the mood shift right away. You'll find that you are a magnet for domineering, obsessive and controlling personalities. Moreover, they will do everything in their power to manipulate you emotionally and financially. But if Venus in Scorpio teaches anything, it's how to best bullies at their own game. Venus in Scorpio sharpens your wits, strengthens your resolve and gives you some much-needed backbone. You'll have them eating out of your hand by Oct. 10.

SCORPIO (Oct. 22 – Nov. 20)
You're in a difficult position this week as you will be forced to pull the plug on a loved one's ambitions. Usually, you don't mind doing this. You're often called upon to play the hatchet man at work, but it's a totally different story when it involves someone you care about. Nevertheless, he has overextended himself financially and/or emotionally, and you're the only one who can put a stop to it. Don't expect him to be reasonable, but rest assured that you are saving him from himself. Although ungrateful now, he'll be appreciative by Nov. 8.
---

SAGITTARIUS (Nov. 21 – Dec. 20)
You may think that you're over past hurts, but guess again. This hits home on Sept. 9, when a loved one or friend says something that pushes your emotional buttons. Do you need to go back to therapy? No, but you do have to take off those rose-colored glasses and spend some time with the more uncomfortable sides of yourself — like the part of you that gets angry. There are two types of anger, just as there are two types of cholesterol: good and bad. Good anger motivates, and bad anger corrodes. You need to ask yourself which is which this week.

CAPRICORN (Dec. 21 – Jan. 18)
Something has to change. Actually, you know exactly what has to change, but you've been reluctant to bring it about — even though you're the one who would benefit. Mercury's square to Pluto on Sept. 14 followed by its opposition to Uranus on Sept. 15 shows that you will finally act in your own best interests. Your fear is that people will reject these new things you're trying to introduce into your life, but you may be surprised to find that their reaction is the opposite. They may even ask what took you so long!
---

AQUARIUS (Jan. 19 – Feb. 17)
Someone who promised to be there for you pulls out at the last minute. It's a disaster, but it's not unsalvageable. First things first: Don't waste energy on trying to get this person to return to the table, because he'd only pull the same stunt again. Secondly, don't try to cover up what's happening. Be up-front and notify all interested parties. Thirdly, remember that fiascoes happen to everyone. It's why you will get all of the support and understanding you need. There will be no shortage of offers to help.

PISCES (Feb. 18 – March 19)
That opportunity to move or relocate for work is starting to look better with each passing day. You yearn for something new and different, and this could give you the fresh start that you've been looking for. However, the trust factor is the thing that keeps stopping you short. You've experienced too many episodes where you said yes to somebody only to be left hanging at the last possible moment. The good news is that this won't happen to you at this time. Ruling Planet Neptune in your own sign will see to that.
More horoscopes
Your weekly love horoscope
Your weekly career horoscope
Your annual love horoscope for 2013