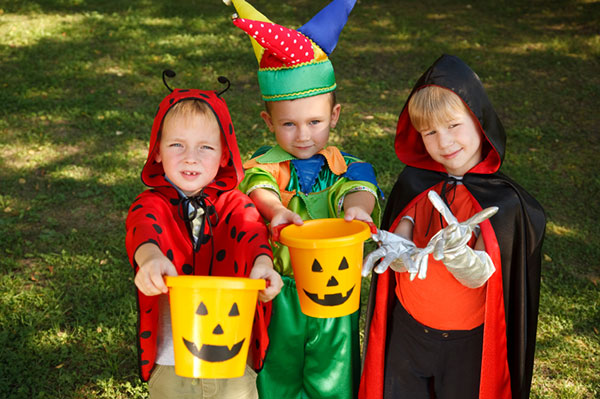 Have a healthy Halloween
Looking for healthy alternatives to sugar-packed Halloween candy? Plan ahead and stock up on these tasty Halloween treats.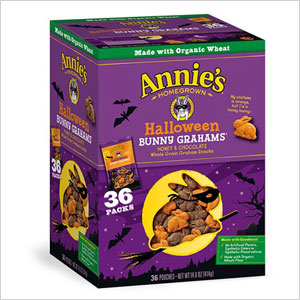 We get pretty excited when our favorite brands come out with mini snack packs for Halloween. Annie's Halloween Bunny Grahams, coming to grocery retailers nationwide this September, are sold in 24 or 36 individual pouches per carton. These little treat packs contain a mix of honey and chocolate whole-grain graham snacks, and contain no artificial flavors, synthetic colors or preservatives.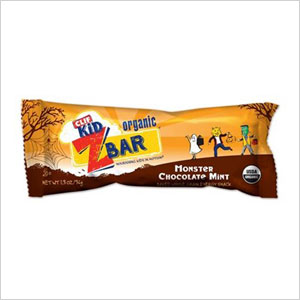 CLIF Kid Zbar Monster Chocolate Mint combines the flavors of chocolate with a hint of cool peppermint in a snack bar made with USDA-certified organic ingredients, 8 grams of whole grains, plus 12 vitamins and minerals. It does not contain trans fats, hydrogenated oils, high fructose corn syrup, artificial flavors, colors or preservatives, or ingredients sourced from GMOs. (Drugstore.com, $16)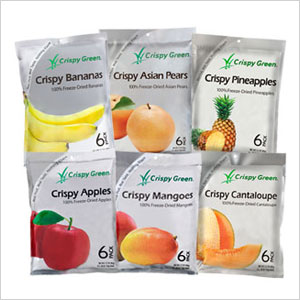 Crispy fruit packs are filled with 100-percent freeze-dried fruit made with fruit and nothing else. You'll feel good giving the kids these crispy, crunchy snacks that contain no sugar, sweeteners or preservatives. (Crispy Green, $37)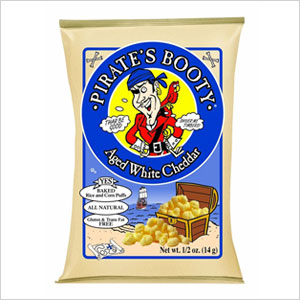 We have yet to meet a kid who doesn't love digging into a bag of cheesy Pirate's Booty. Made with puffed rice, corn and aged cheddar cheese, these baked snacks are a tasty Halloween treat. (Amazon.com, $31)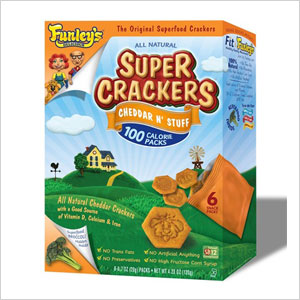 Take a close look at this box of Funley's Super Crackers. Can you see what makes them so super? Not only are they all-natural cheddar crackers with no high fructose corn syrup, no trans fats and no preservatives — but they also have broccoli hidden inside! (Amazon.com, $32)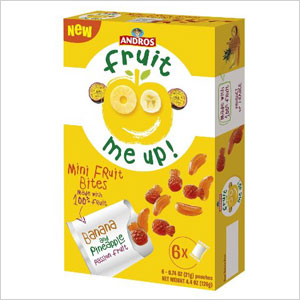 The aptly-named French brand "Fruit Me Up" now sells its all-natural 100-percent fruit products here in the U.S. These Mini Fruit Bites may look like other fruit snacks, but in this case they're actually made with real fruit — no added high fructose corn syrup, artificial flavorings, colorings, gelatin or preservatives. (Amazon.com, $5)
Quick Tip
Looking for a fun way to get rid of their sugary trick-or-treat loot? Start a tradition of having the Green Pumpkin pay a visit to your home Halloween night to trade gifts for candy.
More fun Halloween ideas
Spooky snacks for scary movie night
Fun new Halloween traditions to start
Fun Halloween party invitations