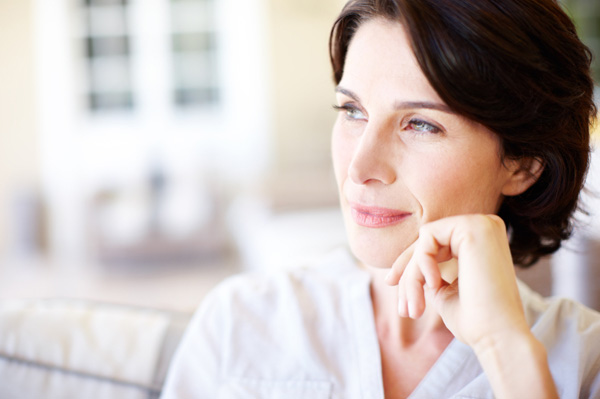 Taking stock
Virgo is the zodiac sign of the harvest, and it's during this time of year that we take stock of the fruits of our labors. It's also the time of year when we reap what we've sown, in both the spiritual and karmic sense. Some people will experience bumper crops, while others will have to make do with slim pickings. But even if you feel like you've been handed the short end of the stick, there's nothing that says you can't find a way to turn this to your advantage. It's usually the people who lack resources who wind up trumping the fat cats in the end.

ARIES (March 20 – April 18)
Virgos aren't the only perfectionists of the zodiac. Aries are too, and with the Sun now traveling through that part of your solar horoscope that pertains to self-improvement, you will find that you have the drive, wherewithal and discipline to accomplish your goals. These could range from successfully realizing your target weight to pushing yourself to master a skill that doesn't come easily. The next three weeks are an empowering time when you can reset the course of your life — for the better!

TAURUS (April 19 – May 19)
You will have a chance to win back something that was taken from you. It could be a boyfriend, disputed property, a reward that was promised or your reputation. It won't be a drawn-out fight. In fact, all you have to do is say the word or file some papers — and it's yours. It's always unbelievable when something you assumed was lost and that you agonized over is suddenly restored to you. Nevertheless, this is what will happen, and you will feel relieved and validated as a result.
---

GEMINI (May 20 – June 19)
You need to get your house in order. The New Moon in that part of your solar horoscope that pertains to hearth, home and family shows that it's time to refresh, restore and reinvigorate. You need to replace the furniture that's on its last legs and reorganize the garage so that you can park the car without fear of running something over — and it wouldn't be the worst idea to look into refinancing, too. Getting back in touch with your roots will also do a lot to inspire you now.

CANCER (June 20 – July 21)
Cancers are often portrayed as deeply feeling, sensitive and the zodiac sign voted most unlikely to make waves or rock the boat. Nevertheless, Jupiter in your sign has emboldened you, and you are ready to ask for a bigger piece of the pie. Maybe it's more money, more clout or more recognition for everything you do. The Sun/Jupiter sextile this week shows that if you state what you want and do it pleasantly, then you will get what you're after. You may also receive an apology for the oversight.
---

LEO (July 22 – Aug. 21)
There's a thrill and excitement to Mars in Leo. Feelings are impassioned, your self-confidence is unshakable and your belief in what you're doing has never been more zealous. Mars tends to pour gasoline on your fiery spirit, so you can be dramatic and even over the top. You can also wind up taking up all the oxygen in the room if you aren't careful. Nobody's saying you have to tone it down, but do be aware that a little goes a long way energy-wise when Mars is in your sign.

VIRGO (Aug. 22 – Sept. 21)
It may feel like you're back in the same place you were a year ago, but your mindset couldn't be more different. Gone are the days when you would talk yourself out of the things you wanted to do because you felt unqualified or ill prepared. If the past year has taught you anything, it's that you have all the qualifications to do whatever you want to do. Anything worth pursuing requires courage and faith, and it is your belief in yourself that must serve as your guiding light now.
---

LIBRA (Sept. 22 – Oct. 21)
Home has not always been where the heart is for you. You have been through a lot of upsets, but if you were to compare where you were last year to where you are now, you'd see that life is on the mend. You have seldom been this motivated to stake out your territory and to safeguard personal boundaries so that nobody trespasses on your turf again. The same holds true for protecting the interests of loved ones — as a certain someone will learn to his regret this weekend.

SCORPIO (Oct. 22 – Nov. 20)
Being born under Scorpio makes you fearless. You didn't start out that way, but over the years, you've learned that it's better to take the other shoe out of Fate's hand than to cower in the corner waiting for it to drop. That's the kind of emboldened approach that you will want to take this week. The Stars aren't saying you'll successfully ward off whatever ails you (penalties and fees must be paid), but you will find that matters — once taken into hand — aren't as bad as all that.
---

SAGITTARIUS (Nov. 21 – Dec. 20)
Your life is yours again, and you can do with it what you please. Empty canvases are wonderful (in theory), but they can start to become unnerving if you don't fill them in with something. Don't make the mistake of re-creating the rut you just escaped because it feels safe and familiar. Be open to the inspiration that lives inside each of us. At some point, it will begin to guide your hand, and you will see a new and bold design for living appear on the page in front of you.

CAPRICORN (Dec. 21 – Jan. 18)
Don't unpack your suitcase just yet, because the New Moon on Sept. 5 shows that you'll be hitting the road again. The year 2013 has been a year of travel, and you'd love nothing more than to settle back down into your daily groove — but it looks like you're a big hit with people in faraway places. They want you and only you. This is one of those times when you will wish that you could clone yourself. The good news is that things should slow down after Oct. 21.
---

AQUARIUS (Jan. 19 – Feb. 17)
You cultivate friendships the way that some horticulturists raise rare orchids. Friendships require time and attention along with patience, because years can pass before they bloom. But when they bloom, their beauty is resplendent. This week, you should be feeling the love from friends you see every day all the way down to the ones you visit occasionally. This will boost your spirits and re-inspire you, as you will be showered with gifts and benefits over the next few weeks. It's your friends' way of giving back to someone who's given so much of herself.

PISCES (Feb. 18 – March 19)
You often feel henpecked when the Sun is traveling through Virgo. There's something about this time of year that brings out loved ones' and friends' unsolicited advice. And the more they advise, the more you shrink from their presence, which only makes them more aggressive — and then the whole thing becomes a vicious circle. Listening doesn't mean that you agree with what's being said. You can always listen and choose to leave the advice unheeded. But then again, you can listen and perhaps glean a pearl of wisdom or two.
More horoscopes
Your weekly love horoscope
You weekly career horoscope
Your annual love horoscope for 2013