Welcome To HH!
Next time you find yourself in Deutschland, explore one of Europe's greenest, richest and most sustainable cities: Hamburg. As one of the oldest Hanseatic cities in the world, Hamburg (called "HH" by locals) is not only rich in history but offers a unique look into relaxed European life.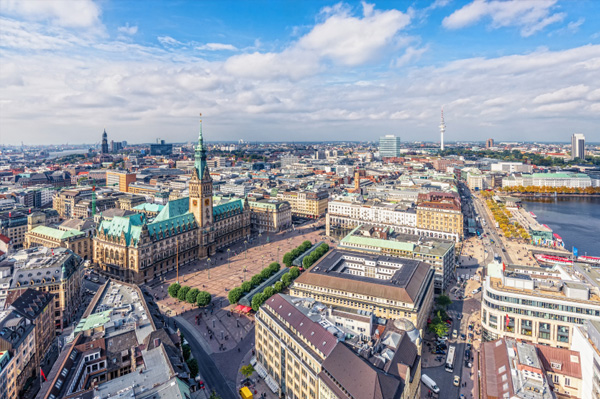 Here is a one-day itinerary to fit one of the world's most livable cities.
Guten morgen!
The first thing any proper European thinks about in the morning is Frühstück, which is the German word for breakfast. This German tradition included Brötchen (bread), poached eggs, cold cuts, marmalade, butter, cream and vegetables — and coffee, naturally. Not exactly pancakes and syrup, but it is incredibly satisfying. Take the S-Bahn into the center of the city and find a nice cafe along the canals. You'll not only get phenomenal architectural views of Hamburg, but this is a prime people-watching spot.
Ride it off around Lake Alster
Europeans maintain their healthy weight by not relying completely on cars and public transit for transportation. Ride off those calories from that heavy (though delicious) breakfast off by renting a red Hamburg bicycle (they're available everywhere throughout the city) and making a few rounds around the beautiful Lake Alster. If biking isn't your cup of espresso, walking is just as enjoyable.
Explore and shop Alsterpavillon
Surrounding Lake Alster is Hamburg's main shopping district, and trust me, it doesn't disappoint. Whether you're on a Zara or Gucci budget, your retail yearnings will be satisfied. If you're a fashion enthusiast, spend extra time on the city's iconic Neuer Wall street; it's essentially the Fifth Avenue of Germany. If you are more interested in the architecture and history, the area has no shortage of alleys, canals and winding streets to explore.
A little pick-me-up
At this point (as much as you comfortably sit now from your American home and deny it), after all the exploring by foot your legs will feel tired and kaputt, as Germans say. Head to Cafe Alex on the lake to enjoy an afternoon coffee. If you find yourself in Germany during the summer, indulge in one of the country's extravagant ice cream dishes.
Gate to the world
You can't possibly experience the city without exploring its main industry and attraction: the Port of Hamburg. As one of the most important and vital ports in the world, it sits on Europe's vital Elbe River and has been the receiving and trading point for goods for 821 years. It is the reason Hamburg is famously called "the gate to the world." Take a nice evening stroll along the river at sunset and see why this port continues to attract people from all around the world.
Dinner at East
East is hands down one of Hamburg's best eating spots. Although it is famous for its sushi (I mean, they serve it on a miniature wooden ship), East has everyone's taste in mind. The only thing equal to the unforgettable tastes at East is its unique and impressive ambiance. Imagine candles, stone walls and feeling like you're eating in a Roman wine cellar. Eat here, and leave Hamburg with an extra-great taste.
Only at night
Known as the Las Vegas of Europe (or at least to Americans), the Reeperbahn is Hamburg's famous red-light district and a must-do cultural experience. Full of, gambling, bright lights, and shops (and people) catering to the pleasures of the flesh, you wouldn't expect it to be on this itinerary; but when you go, you'll find yourself surrounded by hundreds of curious tourists just like yourself. It's another great spot for people-watching and learning about the open European attitude toward sex. If this isn't of interest to you, take a visit to the historic Speicherstadt for breathtaking views of Hamburg at night.
Seasonal tips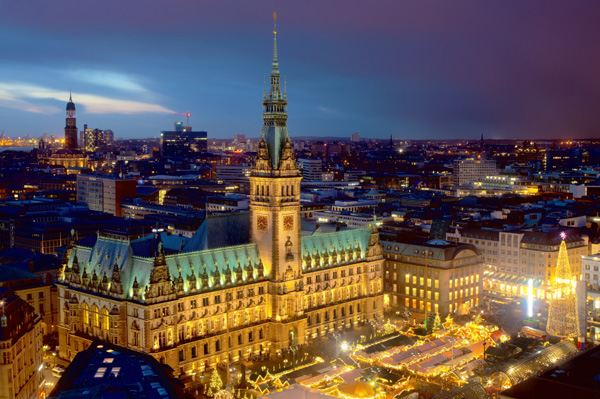 Explore the rest of the world
Travel guide to Bath, England
Travel guide to Palawan, Philippines
Travel guide to Mazatlan, Mexico