Creepy mansions, houses and castles
Just in time for Halloween, here's a roundup of haunted houses all over the U.S. It's always good to know where these haunted mansions are located so you can go visit (or make sure you avoid them!).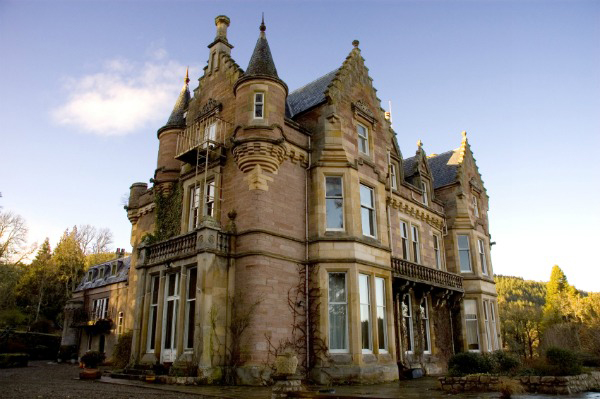 Creaky doors, unexplainable whispers in the middle of the night, footsteps when you know you're the only one home: This and more is enough to give you goosebumps (and not the good kind!). You might be living in a haunted house if you've experienced these creepy moments. But if you live in just a normal house, you can get your dose of haunted houses by checking out the list below. Some have been turned into hotels and inns, so who wants to go on a haunted weekend getaway?
1
Villisca Ax Murder House, Villisca, Iowa
Smack in the Midwest is the Villisca Ax Murder House. Its walls hold the secret of who bludgeoned to death the entire Moore family and two of their guests 97 years ago, since the mystery is still unsolved. Book an overnight stay at the house if you're brave enough and think you can survive a night in this house of horrors.
2
The Sultan's Palace, New Orleans
Located at 716 Dauphine St. New Orleans, this address was home to a man rumored to have maintained a harem n the 1870s. One morning, he and all his companions were found chopped into pieces, and townspeople have said it was at the request of a sultan, the real master of the harem. The man was found covered in blood surrounded by the dead bodies of his young beauties. It is said that the smell of incense, as well as the sound of exotic music, wafts from this address.
3
Calcasieu Courthouse, Lake Charles, Louisiana
Annie Beatrice McQuiston, nicknamed Toni Jo, was a troubled soul. That is, until she met "Cowboy," a handsome Texan, and they quickly fell in love, got hitched and moved in together. But Cowboy was arrested for a murder (from before he met Toni Jo) and was sentenced to 50 years in prison in Texas. Toni Jo, on her way to break him out of prison, killed a man in transit and was sentenced to death. Her lawyers appealed three times, but she was finally electrocuted. It is said the Calcasieu Courthouse is haunted by the whispers of Toni Jo and the smell of a musty women's perfume.
4
Lizzie Borden Bed and Breakfast Museum,
Fall River, Massachusetts
Feeling brave? Here are a few other haunted spots to visit in the U.S. But you've been warned: These destinations are not for the faint of heart. Be prepared to be shaken to the core.
"Lizzie Borden took an ax, and gave her mother 40 whacks. When she saw what she had done, she gave her father 41." So goes the rhyme, and the Lizzie Borden Bed and Breakfast is said to be where the Bordens were murdered by numerous whacks to the head with an ax. Lizzie and her maid were home, and the maid had a great alibi. So did Lizzie, the 31-year-old spinster daughter, kill her parents? The mystery is still unsolved.
More on haunted destinations
10 Haunted travel destinations
Checking In: 5 Must-see haunted hotels
Top 10 haunted cities in the U.S.