Since we know that shopping for holiday gifts, especially those of the tech kind, can be nerve-wracking, we consulted Liz Gumbinner, editor in chief of the influential blogs Cool Mom Tech/Cool Mom Picks, to get some no-stress tips for finding the perfect tech gift for the smartie in your life.
LovingYou: Holiday gift shopping is stressful enough, but when you add in all the new technologies out there, it can be a huge pain! What's your best advice for women getting ready to navigate the electronics department while gift shopping?
Liz Gumbinner: First, I like to do a little research online, and get to know the electronics category a bit. It just helps if you go in armed with a little info so you know what questions to ask. Of course you can always go to Cool Mom Tech and see what other moms recommend and think is practical and cool.
Also, never be afraid to ask for help in store — that's what it's there for! It's perfectly fine to ask to see a product out of the box or try out a demo. There's really no substitute for playing around with a new phone or camera yourself to know if it feels right for you.
LY: OK, let's play a little matchmaking gift game using Target and some of the hot tech items they have out this season. What would you recommend for the following people? The husband, the teenage daughter and the tech-scared grandparents?
LG:
LY: Moms often stress out about what technologies are appropriate for their tweens and young children. So what devices out there would you recommend this season?
LG: This is such a good question because with kids, it's really important to get things that are age-appropriate. Honestly, your 15-month-old doesn't need a tablet, no matter how great they are at touching apps, and some video games are definitely rated M for a reason.
For preschoolers and young kids, I love the Nabi 2 tablet which is brand new and an amazing investment as it will really grow with your child. It costs $199, which would be a lot if it were a toy, but it's actually a fully functioning Android tablet. You can even use it yourself.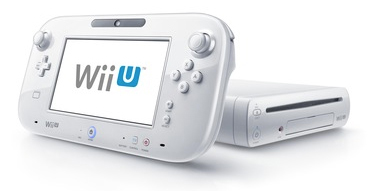 Slightly older kids tend to be gaming fans and if they've gone Skylanders-crazy like most kids did over the last year, the brand new, much awaited sequel is out in Skylanders Giants. You can get the starter pack for any of the three systems (Xbox 360, PS3, or Wii) and there's even a cool Granite Crusher character that you can only find at Target. Parents tend to like Skylanders because it merges video gaming with imaginative play, which is developmentally important for kids. Even when the game itself is off, you'll find your child still playing in his room with the action figures, making up his own stories.
For tweens, the biggest request I'm hearing this year is for the new Wii U which gives completely new functionality to the Wii system. It's more than just an innovative controller; it has an LCD screen, camera, microphone and more — meaning you can bring the game play from the TV right onto the Wii U. In time, you're going to be able to stream video and other content through it, making this gift the one to watch this year. You'll want to use it too, trust me!
LY: Any deal-scoring tips for moms on a budget? After all, electronics are expensive!
LG: There are three really smart ways that Target is saving moms money right now (and for that I thank them):
The Target REDcard automatically gets you five percent off every purchase plus free shipping.
The electronics trade-in program allows you to bring in say an older camera, video game or phone and on the spot, get it appraised and receive a Target gift card for that value which you can apply to your upgrade if you want.
I realllly love the holiday price-match program which runs through Dec. 16. Basically when you find the gadget you want, check your Smartphone and see if it's gone on sale somewhere else. If Amazon, Best Buy, Walmart or Toys "R" Us is selling it for less, just show your phone at the register and they'll honor the competitor's price. That way, you always know you're not just getting a good product; you're always getting the best price. I hate that feeling of getting home with a shiny new purchase only to find out that I could have spent a little less, and this totally takes care of that.
Also, you can't go wrong by researching your purchases beforehand. If you have a general sense that a gadget costs $30, then at least when you see it in a store for $20, you know it's worth another look.
LY: Many moms want to get in and out of the electronics department with as little hassle as possible. Keeping that in mind, what are some of the services moms can take advantage of in the electronics department to make their shopping experience a bit easier?
LG: I am so happy to learn that Target partnered with the CNET editors who I love, and who are offering their own picks and reviews of their favorite tech products, right on Target.com. Even better, when you're in the store to buy something else (ahem… me) and haven't maybe spent the time preparing to shop for tech, the editor picks are marked right at the shelf in the electronics department. It's a great shortcut to finding smart buys. You'll find a QR code on the tag too, should you want to use your phone to find out a little more about the product than what's on the box.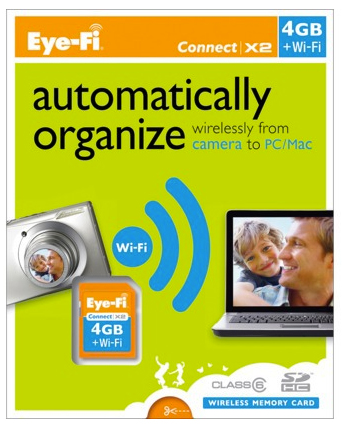 Also, my number one tip when giving a tech gift is to get it set up BEFORE you wrap it up! In other words, add batteries to the toy; charge the camera and ask a Target team member to hook you up with an Eye-Fi wireless memory card; activate the new phone before you leave the store. In fact, if it is a phone you're buying, most Target stores have Target mobile centers so you can activate with any of the nation's top carriers. That way not only the shopping experience is easier… your whole holiday will be easier.
Personally, we'd all rather spend the day opening gifts and playing with them — not on hold with a mobile carrier, right?
More holiday gifts
Our favorite beauty sets for the holidays
Holiday gift guide: Men's grooming must-haves
Our supreme holiday dream gift wish list